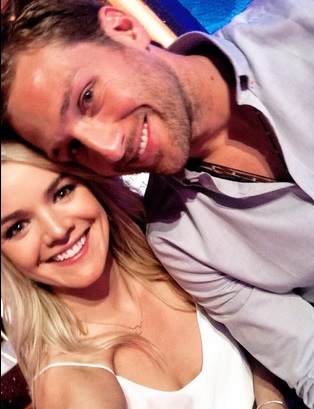 Ever since Juan Pablo Galavis reportedly flirted with Ang Cottone at a party over the July 12 weekend, multiple reports have claimed that his girlfriend Nikki Ferrell has called it quits on their relationship.
The reality show stars have not reacted to the rumors, but there might be some truth to the report if Ferrell's latest Instagram message is any indication.
"The most confused we ever get is when we try to convince our heads of something our hearts know is a lie," a message posted on Ferrell's Instagram page reads. And, this quote by author Karen Moning has many fans questioning if Farrell was finally admitting that her relationship with Galavis was staged for media attention.
Galavis, touted as one of the most hated "Bachelor" stars, was recently accused of cheating on Ferrell after reports claimed that he tried to hook up with Cottone at a party in Atlantic City.
Cottone was later heard telling people that Galavis was "incredibly flirtatious" and even asked for her number, according to TMZ.
Although Ferrell made fun of the allegations at the time, telling Galavis that he was not Cottone's type, reports claim that the latest allegation has strained their relationship.
The Galavis-Ferrell relationship has been under constant media scrutiny ever since Galavis refuse to answer whether he loved her on the final episode of "The Bachelor" season 18.
A number of reports have since then claimed that Galavis is not serious about his relationship with Ferrell. Reports, citing unidentified sources, have even claimed that the two were pretending to be in a relationship for fame and money.
"The relationship fell apart after the fantasy suite dates," an insider told OK magazine, according to Reality TV World.
Reportedly, Galavis had been dating a number of women ever since filming of season 18 of "The Bachelor" ended.
"When Nikki found out Juan Pablo had been sleeping around, she went crazy. Juan Pablo and Nikki are doing a great job acting like they are madly in love, but they're just faking it. They know staying together pays," the insider revealed back in April, a few days after Galavis was spotted getting cozy with Lena Lowell, a realtor, at a tennis tournament.
"Juan Pablo and the woman chatted, smiled and shared food during the match," an eyewitness told Star, according to Radar Online. "They spent so much time interacting, he barely paid any attention to tennis. If I were Nikki, I'd be livid when I found out where he'd been, and with whom," the eyewitness added.