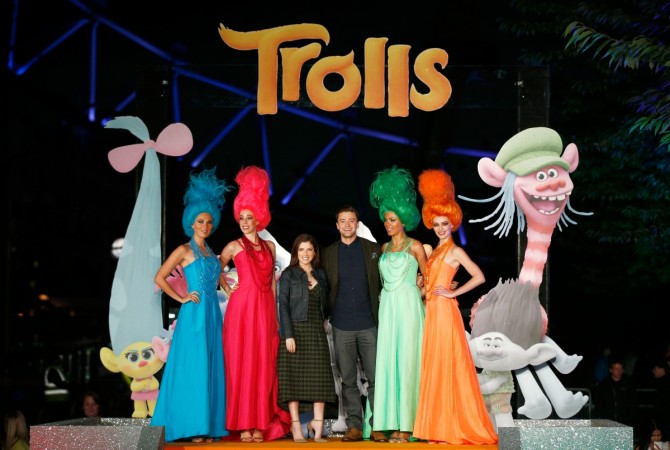 Justin Timberlake and Anna Kendrick were in London promoting Trolls, for which they have done some voice-acting. The stars attended a photo-call in the London Eye premises where they posed with the characters from the Dream Works Animation-backed film.
Apart from playing one of the central characters – Branch – Timberlake has also composed a few original soundtracks for the musical, which is an added bonus. "I wrote four originals for that and was able to do a cover of 'True Colors' with Anna Kendrick. I really love it. It came out even better than I sort of imagined. That's coming out this fall. I'm excited about that. I've never worked on music specifically for servicing the plot of a movie. It's an animated musical, so I had a lot of fun doing that," he told people earlier this month.
Russell Brand, James Corden, Kunal Nayyar, Ron Funches, Icona Pop and Gwen Stefani among others have voice acted in the animation film. Trolls is being billed as comedy that relies quite a bit on music, however, it will also have some fun sequences for the thrill seekers.