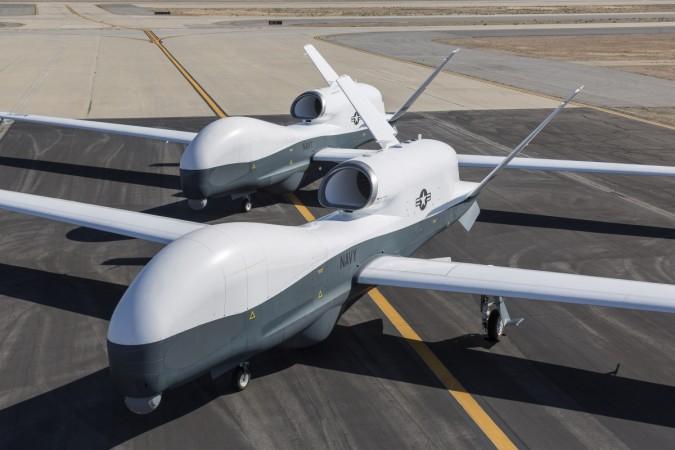 The US Navy may soon be adding a new unmanned aerial vehicle (UAV) from Northrop Grumman to its inventory called the MQ-4C Triton. The new UAV is intended for maritime surveillance of the vast seas.
The Pentagon approved the Triton UAV for production with Under Secretary of Defense for Acquisition, Technology and Logistics Frank Kendall's signature on it, IHS Jane's 360 reported.
This aircraft is expected to provide real-time intelligence, surveillance and reconnaissance missions (ISR) covering vast ocean and coastal areas. The aircraft is said to feature a unique mission sensor suite, which gives a 360-degree coverage on all sensors.
It uses maritime radar, electro-optical/infrared (EO/IR) sensors, electronic support measures (ESM), automatic identification system (AIS) for effective surveillance.
The Triton UAV has been built from the elements of the RQ-4 Global Hawk and boast of reinforced airframe and its wing is able to withstand hail, bird strike and gust load protection. It also features de-icing and lightning protection systems. These features allow the aircraft to undertake missions in harsh weather conditions, normally seen at sea.
The Triton is expected to complement the Boeing P-8 Poseidon maritime patrol aircraft. The aircraft can also be used for other missions like signals intelligence, search and rescue and communications relay.
Apart from the US Navy, the Royal Australian Air Force (RAAF) is expected to acquire seven of these aircraft.
Another possible export customer for MQ-4C is India. Earlier reports suggest that the Indian Navy had considered this UAV to complement the eight Boeing P-8I Poseidons in its arsenal.
Triton UAV is expected to be deployed in fiscal year 2018, according to the report.