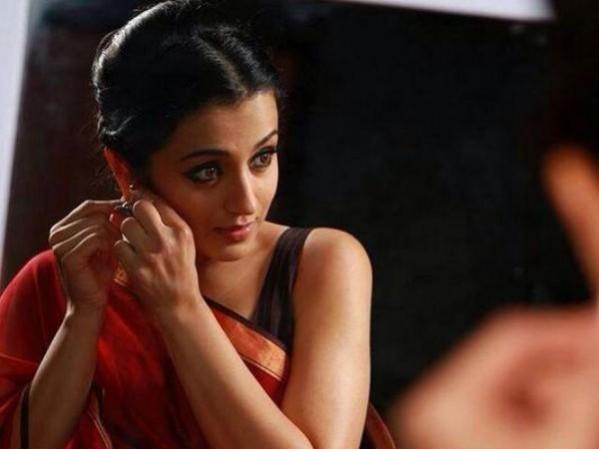 Actress Trisha, who is currently known as the reigning queen of Tamil cinema, is making headlines again. The latest news is that the actress has grabbed the lead role in the upcoming Kamal Haasan movie, "Ore Iravu".
Reports are that Trisha will portray a character similar to that of a "Bond" girl.
The movie will reportedly be directed by Kamal Haasan's associate Rajesh, whereas some sources claim that the movie will be directed by the actor himself.
The music of the upcoming flick is done by Ghibran, who has done music for Kamal's "Uttama Villain" and "Papanasam". The movie will be produced by Kamal's production house Raj Kamal Films International.
Kamal Haasan recently uploaded a video while shooting for "Ore Iravu" in Mauritius and reports suggest that the movie is going to be an action thriller which deals with a political subject.
Sources close to the movie claim that pre production work of the movie is taking place in full swing. Apparently, the actor is waiting for the release of his much-awaited flick, "Uttama Villain", on 1 May so that he can completely involve himself in his next flick.
It has also been said that Kamal Haasan will soon be associated with a Hindi movie too.
Besides "Uttama Villain", Kamal Haasan is also awaiting the release of movies "Papanasam" directed by Jeethu Joseph, and "Vishwaroopam 2" directed by the actor himself.
For "Uttama Villain", Kamal Haasan has donned several hats. Apart from being the lead actor, he has also penned the screenplay and dialogues for the film. He has also sung for the film and is the lyricist and the storywriter of the movie. He is also one of the producers of the flick.