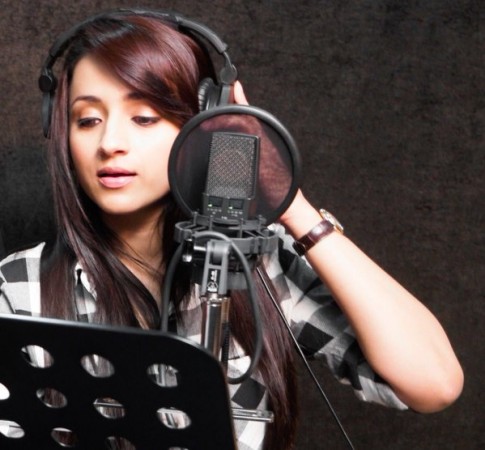 Actress and animal lover Trisha Krishnan has expressed her anger over the assault of a horse allegedly by Bharatiya Janata Party (BJP) MLA Ganesh Joshi. She took to Twitter to share her opinion on the attack on the helpless animal.
"Yes i pray u burn in hell !! Absolutely ashamed," the actress, who is an active member of People for Ethical Treatment of Animals (PETA), posted on Twitter.
A few days ago, Ganesh Joshi, BJP MLA from Mussoorie, allegedly attacked a police horse named Shaktimaan during a protest against the ruling Congress government. He was severely criticised for the inhumane act by opposition parties as well as animal rights activists. A case has been booked against him under the Cruelty to Animals Act.
Coming back to Trisha, the actress is currently busy with bilingual horror movie "Nayaki," which is called "Nayagi" in Telugu. The Goverdhan Reddy directorial has Sushma Raj and Ganesh Venkatraman in the lead roles.
It is her second horror flick in succession after Sundar C's "Aranmanai 2." The trailer of the latest movie will be released Thursday, March 17. Apart from this project, she is also working on Pandian's "Bhogi" and RS Durai Senthilkumar's "Kodi."
"Bhogi" is a thriller that revolves around three friends played by Trisha, Poonam Bajwa and Oviya. The bilingual movie has been in the making for over a year now.
In her other film "Kodi," she has paired up with Dhanush. It is a political thriller, which has Anupama Parameshwaran, Satish, AS Chandrasekhar and others in the cast.