Sunny Leone, who made her debut in Tamil with an item song in "Vadacurry", was praised for the way she handled an interview full of distasteful questions a few days ago. She was appreciated by many celebrities and now, South actresses Trisha Krishnan and Shruti Haasan have applauded the 34-year-old.
Appreciating Sunny Leone, Trisha Krishnan tweeted, "New found respect after watching @SunnyLeone on the IBN hotseat. So much grace n dignity."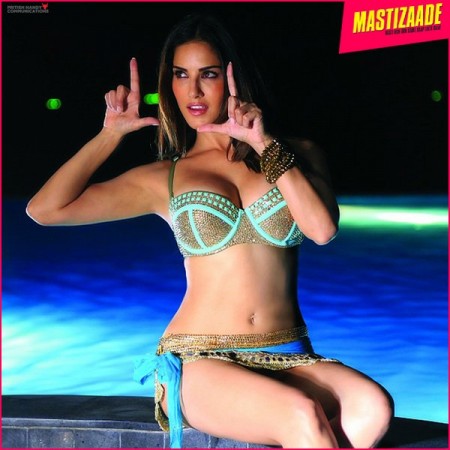 Shruti Haasan also took to Twitter to lend her support to Sunny Leone as she posted, "Well done @SunnyLeone keeping it together in the face of opinionated misguided questions #mortifyingjournalism" The former adult actress was moved by her message and thanked Shruti Haasan by posting, "Thank you so much for saying that. Xoxo."
Sunny Leone had an interview with a leading news channel recently as part of movie promotions of her "Mastizaade". The interviewer repeatedly asked questions related to her past, her career as a porn actress, but she responded to all the questions with wit and poise, garnering applause from celebrities.
The Indo-Canadian actress was a big name in the porn industry before she entered India with reality show "Bigg Boss". Subsequently, Sunny Leone made her Bollywood debut in Mahesh Bhatt directorial "Jism 2". Since then, non-stop offers have been pouring in for the actress.
Currently, she is busy working in Jasmine D'Souza's "One Night Stand" and Rajeev Chaudhari's "Beiimaan Love". Her next film "Mastizaade" is all set to hit the screens on 29 January.
Apart from Trisha Krishnan and Shruti Haasan, many other celebrities have appreciated Sunny Leone on Twitter. A few tweets posted by celebrities are below:
Aamir Khan: I think Sunny conductd herself wid a lot of grace & dignity.I wish I cud hav said the same abt the interviewer puts it. Sunny,I wil b happy 2 wrk wid u.I hav absolutely no problems wid ur "past", as the interviewer puts it.Stay http://blessed.Love .a.2/2
King Mika Singh: Hi bro @bhupendrachaube .. I have seriously never heard your name before.. I think you should thank @SunnyLeone who made you popular..
Arshad Warsi posted: I have become a @SunnyLeone fan after watching her IBN interview... What a graceful & dignified lady.
Aditi Rao Hydari: To be intelligent honest firm and hugely dignified-All at once... @SunnyLeone you knocked it out of the park... Loved your interview! :)
Atul Kasbekar: Just saw THAT interview n @SunnyLeone ... Well Played....Political spokespersons pls take a page from this episode #respect
Farah Khan: One's dignity may be assaulted, vandalized and cruelly mocked, but it can never be taken away unless it is surrendered.@SunnyLeone im a fan!
Genelia Deshmukh: So disappointed to see such disrespect towards a woman.. Is this Journalism??.I don't know @SunnyLeone personally but what a dignified lady.
Radhika Apte: Appalled by the journalist and his lack of intellect, humanity and respect. Bravo @SunnyLeone in complete support.
Rishi Kapoor: Very unfair& rude interview with Sunny Leone on CNN IBN.She is taking it on her chin sportingly,obviously in the interest of her coming film
Anushka Sharma: This downright distasteful interview shows d journalists intellect & lack of basic human respect & nothing else.kudos