Trisha Krishnan and Rana Daggubati's relationship seems to be getting back on track. At least, the signs of a patch-up are visible, as the two greeted each other on Twitter, after a long time.
The actress turned 32 on Monday (4 May) and Rana Daggubati tweeted her birthday wishes, along with a picture that shows them together. He wrote, "@trishtrashers happy birthday bestest!! Have a fantastic year!!"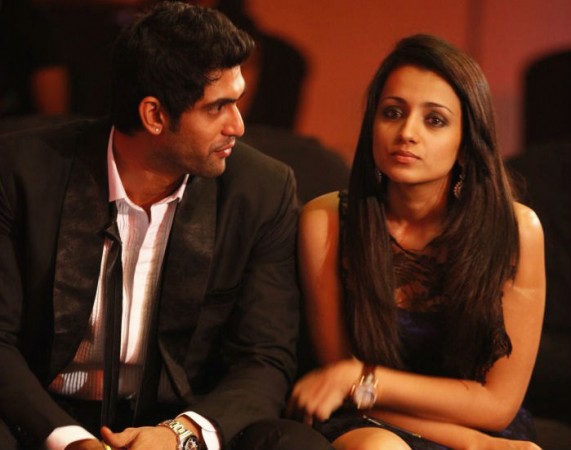 Reacting to it, Trisha tweeted, "Thank uuuuu psychooooo". Their tweets have been liked and retweeted by their hundreds of fans, as they come in the middle of reports saying the actress has called off her engagement with film producer Varun Manian.
Well, Trisha and Rana Daggubati were reportedly dating for years. To everybody's shock, they parted ways. We have to note that they both had unfollowed each other on Twitter after their separation.
Soon, Trisha Krishnan had a well-publicised engagement with Varun Manian, and reports of her affair with Rana Daggubati seemed far from truth. However, in yet another twist, Trisha and Varun have reportedly called off their engagement in less than four months.
With Rana Daggubati sending wishes on her birthday, gossip mongers are now speculating that the two are ready to renew their relationship!