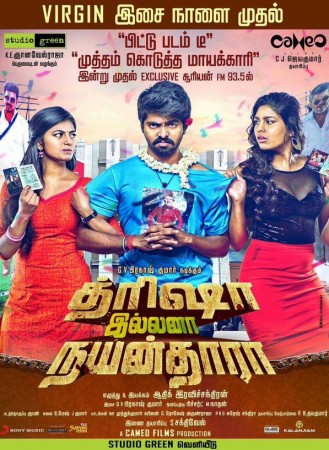 As the makers of the latest GV Prakash movie, "Trisha Illana Nayanthara", are set to release its trailer, here is an inside scoop story from the film's making that might interest you. GV Prakash and lead actress Manisha Yadav were reportedly not comfortable doing some intimate scenes and the duo perfected a lip-lock scene for the upcoming romantic-comedy in 36 takes.
"Prakash was initially hesitant about the lip-lock scene. He wasn't comfortable with the idea. However, Manisha didn't have any qualms about it and instantly gave her a nod when she was narrated the scene. It took Prakash some motivation, but he eventually gave in," a source from the film's unit told IANS.
The source added that the director did not want the shot to look vulgar and therefore, had to shoot the scene from different angles.
"The director wanted to capture the scene from the most appropriate angle in order to not make it look dirty. Hence, it took so many takes to lock the shot," added the source.
"Trisha Illana Nayanthara" is a romantic comedy and is directed by debutant Adhik Ravichandran. The teaser of the film, which was released earlier, has received some overwhelming response.
The movie also has Anandhi as a lead heroine and actors like Simran, Arya, Priya Anand and Yugi Sethu will make guest appearances in the film.
The makers of the movie have announced that the trailer of the film will be released on 6 July, 2015.