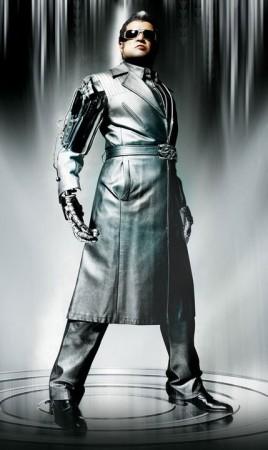 At a time when the media is abuzz with Rajinikhant's magnum-opus, "Kochadaiyaan" as his next release of the year, it might come as a sheer surprise to know it's wrong.
In fact, the southern star's next big release would be his 2007 blockbuster "Sivaji", this time in 3D.
As the film pundits across the world perceive 3D technology to be the future platform of the film industry, how could one expect Rajini to lag behind? The five-years-old film, dubbed "Sivaji - The Boss" would be released post September as a 3D treat for the Tamil star's fans.
The 3D trailer of "Sivaji" was unveiled on Monday at an event in Chennai. Rajini, who was at the function, said he was left speechless after watching a few scenes from the movie in 3D format.
"3D is the future. My next venture 'Kochadaiyaan' is a 3D film. It's practically difficult to make a 3D film in a regional market; to put up huge sets and shoot. So we thought of doing an animated 3D film," Rajinikhant was quoted saying by NDTV during the launch of the 3D trailer.
It looks like film producers want to hit the pot of the gold once again with a Rajini flick. A recent report said that the movie bosses are planning a big opening for "Sivaji" (3D), which in 2007 saw a mammoth release in about 750 screens worldwide, thus setting a new record.
Film makers began the 3D works for "Sivaji" last year at the Prasad EFX studio in Chennai and will be completed the format rendering by September. After which, going by the available theatres with 3D screens, the makers will take a call on the release date.
Directed by Shankar, "Sivaji" went on to become one of the top- grossing Tamil films of all time, with a whopping budget of ₹1 billion.
Rajini is currently working on "Kochadaiyaan", which is a multi-lingual movie made in Tamil, Telugu and Hindi, and directed by his second daughter Soundarya. The film is written by well-know director KS Ravikumar and will be shot with motion capture in 3D.
"Kochadaiyaan" is expected to hit the cinemas in November this year.