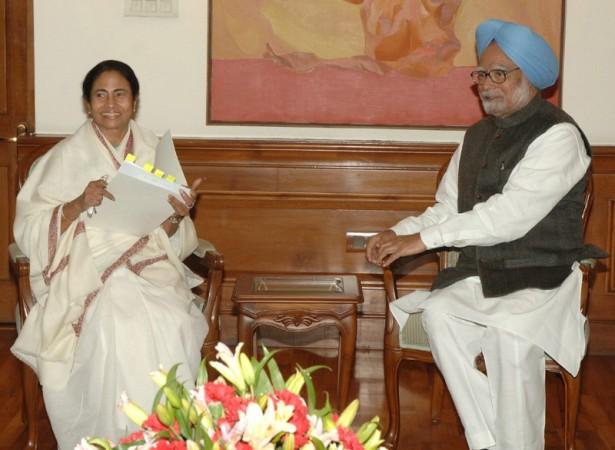 Trinamool Congress minsters on Friday reached Prime Minister Manmnohan Singh's house to personally hand over their resignations from the UPA cabinet over last week's big-ticket reforms.
After submitting their resignations to the Prime Minister at his residence in 7, Race Course Road, the TMC ministers will proceed to Rashtrapati Bhawan to hand in their letter of resignation to President Pranab Mukherjee for the withdrawing of their support from the Congress-led UPA government.
Mukul Roy is a cabinet minister, while Saugata Ray, Sisir Adhikari, Mohan Jatua, Sultan Ahmed and Sudip Bandopadhyay are ministers of state.
The Trinamool Congress is adamant against the government in allowing Foreign Direct Investments (FDI) into retail sectors and diesel price hike. The party announced that it would continue to protest demanding the rollback of all economic reforms, which they described as "anti-people".
On Wednesday, West Bengal Chief Minister Mamata Banerjee announced that her party would pull out from the UPA government after her 72-hour deadline for the government to withdraw the latest economic reforms ended.
The Central government remained firm on its reform commitments and didn't seem to open any communication with the TMC supremo to sort out the differences. The government said that Mamata was unavailable for the talks when they tried to reach her. It also said that the Centre was stable and in no danger.
Mamata refused to accept that the she was not available for talks and accused the government of "concocting facts".
"UPA is concocting facts that they tried to negotiate and did not respond within 72-hours," Mamata said in a statement.