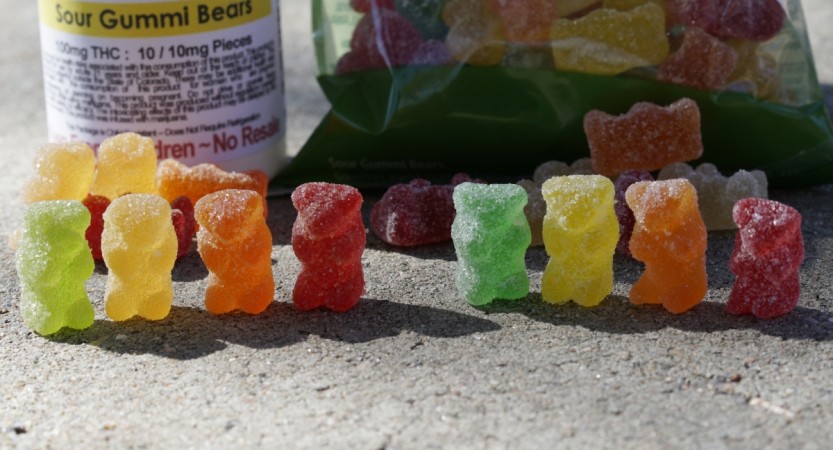 As the children across the United States are busy with finalising their Halloween costumes and thinking of ways to collect as much candy as possible, police in Colorado has warned the parents against marijuana-induced edibles that are anticipated to surface during Halloween this year.
Colorado and Washington are the latest states in the US to legalise the recreational sales of marijuana and many recent public debates have focused on marijuana-infused products such as chocolates, cookies and candies that could potentially be eaten by a child by accident.
On 13 October, the Denver Police had posted a video in which Patrick Johnson, owner of Urban dispensary reveals that the most cost-effective way for dealers to bring pot-laced candy into the market is to make knock-offs or look-alikes of popular brands.
In fact, these candies look so authentic that there is no way for a child or a parent or even an expert to predict if they are infused or not, once they are taken out of their packaging.
Johnson shows images of gummy bears and gumdrops in pairs, one of which is marijuana-induced, while the other one is normal, and there really is no logical way to tell them apart, at least not in the video. He advises parents to check the candy collected by their children during Halloween and throw out anything that looks unfamiliar or seems to have been tampered with.
Even Brian Mathew, LA Vista police officer, tells KETV that any brand of chocolate that doesn't belong to a brand name, should be dealt with caution: "If you don't see something like Hershey, Nestle, something you recognize, that the parents should definitely examine that," he said.
In a podcast titled "Ask The Expert – Marijuana" broadcast by the Denver Police News, Sgt. Brett Hinkle and Detective Aaron Kafer from the DPD Marijuana Unit, also said that since it is quite impossible to "smell" the pot in edibles in most cases, candies included, it is advised to "avoid and not consume anything that is out of the package."
The Denver Police department is not just giving out free advice; they are also handing out candy and even holding parties to ensure a safe Halloween for all the residents.
WORRIED ABOUT YOUR KIDS HALLOWEEN CANDY? Every patrol officer'll have some or we have 2 free parties, check it out! http://t.co/xbWuptJay9

— Denver Police Dept. (@DenverPolice) October 17, 2014
Meanwhile, a proposal to ban all marijuana edibles, including brownies, cookies and candies, has been met with widespread criticism, the Colorado Public Radio reported.