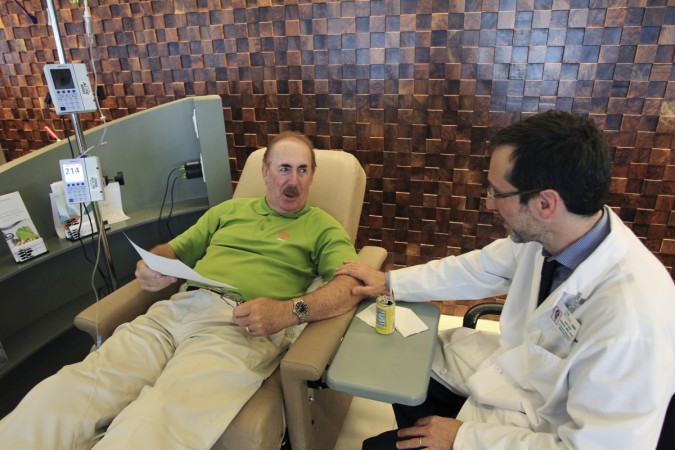 Will the cancer treatment ever involve spending just one dollar per day? The answer could be a simple yes, according to experts at Mumbai's Tata Memorial Hospital. As the number of cancer cases soars worldwide, the economic burden due to the disease is also rising. But researchers are now looking at what they call the next-generation multi-targeted anti-cancer therapies or metronomics, which could reduce the cost of cancer treatment.
The cost of various metronomics treatments ranges from as low as $3 per month to a maximum of approximately $60 per month, whereas the current line of cancer treatment involves expenditures worth $75-3,000 per month. An average new therapy in the United States currently costs around $10,000 per month.
Metronomics is a comparatively new branch of oncology, which involves using low-dose drugs over a prolonged period of time. The new therapy strangely uses non-cancer drugs for the purpose. The process, called drug-repurposing, involves the usage of the anti-diabetic drug, metformin, and the blood pressure drug, propranolol, for the treatment of cancer.
"These are also oral, very cost-effective therapies, which would be very useful for patients in low and middle-income countries ( LMICs) like India," Sripad Banavali, head of the department, paediatric oncology, Tata Memorial Hospital (TMH) said on the sidelines of the 5th Biennial International Metronomic & Anti-Angiogenic Meeting in Mumbai.
The meeting is being organised from May 6-8 by TMH, along with the Metronomics Global Health Initiative (MGHI), Indian Cooperative Oncology Network (ICON) & Indian Society of Medical and Pediatric Oncology (ISMPO).
"By 2050, 27 million new cancer cases will be diagnosed worldwide, 70 percent of these will be in LMIC. This can lead to 17.5 million cancer deaths or 50,000 cancer deaths a day. Even after waging the war against cancer for years, most of the advanced cancers, especially in adult patients, are still not curable. The most important challenge at present in oncology is to develop affordable, cost-effective therapies. In this context, the silent revolution of "Metronomic" chemotherapies is slowly sweeping across the globe," Sripad told International Business Times, India.
He explained that the non-cancer drugs work in this therapy by lowering the blood supply to the tumour and thus slowly reducing its growth and killing it. He said the therapy has now been found more effective by stimulating an antitumor immune response (immune modulation) and could ultimately lead to re-induction of tumor dormancy.
Although there are nearly 150 registered clinical trials going on to test the efficacy of this new therapy, experts suggest further research and investigation in the area.
"We have had some positive results in breast cancer, head & neck cancers, ovarian cancers, etc. but still metronomic therapies have not entered the mainstream of cancer therapies. This is mainly because we still need to do high quality, randomised trials in this field to prove the benefit of such therapies," Sripad said.