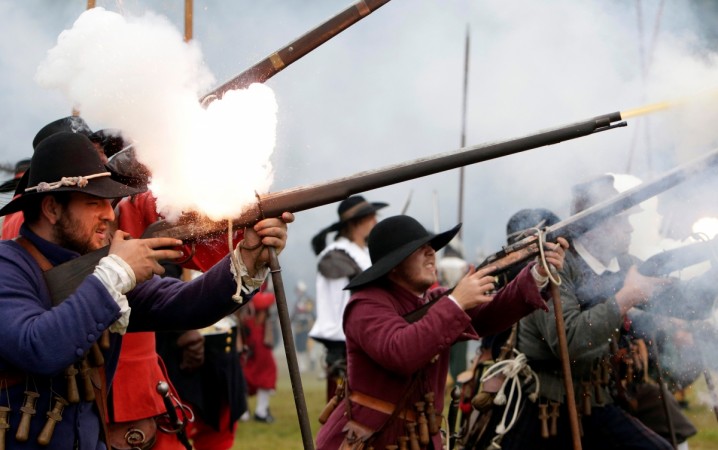 Both educational and entertaining, historical reenactments are great opportunities to emulate the past. More than anything, they are the closest thing we have to a time machine.
And thus, the citizens and tourists assembled at White Mountain Plains near the wall of the Hvězda game park in Prague were transported back for a 10th time to 8 November 1620, when the Battle of White Mountain took place.
Though the battle only lasted two hours, it had far reaching consequences for Czech lands and forever altered the fate of Europe.
An army of 15,000 Bohemians and mercenaries under Christian of Anhalt were defeated by 27,000 men of the combined armies of Ferdinand II, Holy Roman Emperor, under Charles Bonaventure de Longueval, Count of Bucquoy and the German Catholic League under Johann Tserclaes, Count of Tilly at Bílá Hora
The result of the 1620 battle brought two centuries of recatholicisation of the Czech lands and the decline of the Czech-speaking aristocracy and elite as well as the Czech language (accompanied with the growing influence of German-speaking elites), a process that was slowed down by the Czech National Revival since the late 18th century.
The dazzling spectacle of reenacting the finale of the battle will involve several hundred participants and will feature music from that era, market stalls, demonstrations by fencing groups, talks about the development of firearms and of course some fiery effects. Here are some pictures of the event: