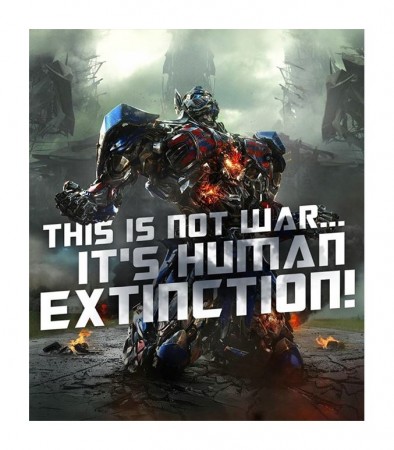 One of the most anticipated movies of 2017, "Transformers 5" will be written by brilliant writers who will gather in an office on the Paramount lot, confirms Akiva Goldsman, the man heading the panel of scribes.
Many movies in recent times have tried to recreate the energy of TV series' writing rooms, where great scribes converge to co-create amazing material.
Having worked on the popular TV show "Fringe", which was created by "Star Wars: The Force Awakens" director JJ Abrams, Goldsman says he got a taste of the writing rooms in TV shows. "The whole process of the story room was really delightful, and we are seeing it more in movies as this moves toward serialised storytelling," he told Deadline.
From Monsters Room at Universal to the Star Wars room and Marvel, the yet untitled "Transformers 5" will be a culmination of many brilliant minds. "We will be innovative miners, and we will have fun and get to do what we imagined this was all about when we were kids," says the writer of "A Beautiful Mind".
Talented writers like Ken Nolan, Geneva Robertson-Dworet, Christina Hodson, Lindsey Beer, Andrew Barrer, Gabriel Ferrari, Art Marcum, Matt Holloway, Zak Penn and Jeff Pikner and others, are among those getting together to create a "mythological timeline" in "Transformers 5".
"We will look at the toys, the TV shows, the merchandise, everything that has been generated by Hasbro, from popular to forgotten iterations, and establish a mythological time line. It has been designed with a lot of visual help, toys, robots, sketches and writers and artists. After that super saturation, the writers will figure out not one, but numerous films that will extend the universe," reiterates the Academy Award winning writer.