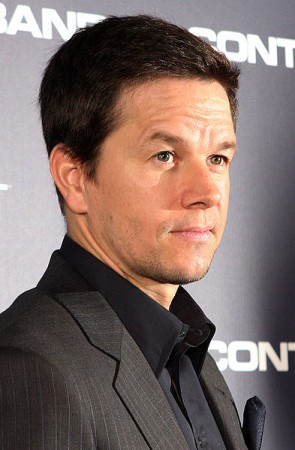 "Transformers 4: Age of Extinction" will have more human villains than the previous films in the franchise, and early on in the movie, it will be established that all of the transformers are in hiding, ever since authorities started hunting them down following the events in Chicago.
The Chicago war is still a talked-about incident, and the future is bleak for anyone found harboring a transformer.
In the backdrop of these events, Cade Yeager, played by Mark Wahlberg, finds a transformer, which will put his, and his daughter's life in danger.
Wahlberg's character is that of an inventor who will do anything for the two important things in his life — his daughter and his transformer. But this does not seem to go down well with his daughter, who gets tired of her father's obsession with robots.
When she asks him to not waste money on junk, Yeager tells her that he might have just found a transformer.
"My daughter is getting a little frustrated with me pursuing my dream of being an inventor," Wahlberg said in a minute-long clip featuring some scenes from the movie, according to HollywoodLife. "So when we come across the truck, her first instinct is just to get rid of this thing. And nobody understands the magnitude of the ramifications of what the government will do to anybody who is holding onto a Transformer."
The clip shows authorities coming in search of Optimus Prime, and from the looks of it they hurt his daughter to get information out of him. But Wahlberg'a character is not ready to give up Optimus.
"It gives him a great reason to stand up and be a hero, to protect his little girl," producer Lorenzo di Bonaventura says in the clip, while Wahlberg adds: "There's no trying to settle things peacefully, so I have to do everything to protect my daughter."
Meanwhile, "Transformers 4" is going to have a different flavour from the other movies in the franchise. Although the movie does not feature Shia LaBeouf and other previous characters, director Michael Bay hinted that they haven't been written off completely.
"We learn from the robots what's going on, and we set you up in the movie with what's gone on the past four years. This literally takes … however long ago the Chicago battle happened, that's when this movie starts. I think we're saying it's actually been three years. We might reference the Sam character in some tiny way," Bay told Collider.
He also added that they have tried out a lot of different things in the movie in a bid to give more character to the robots.
"I wanted to give them stronger characters. I wanted to focus on just the few robots and give them much more character," he added.
"Transformers 4: Age of Extinction" will release on June 27, 2014.