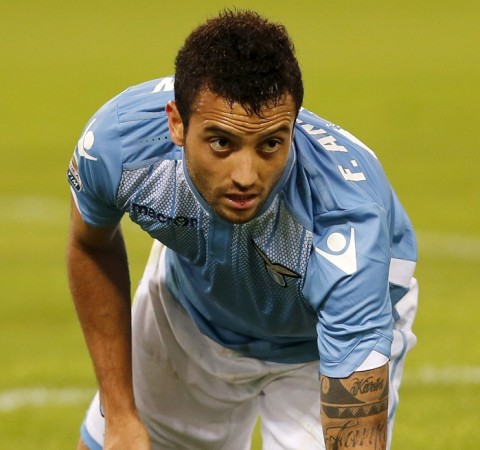 Antonio Conte's Chelsea are one of the firm favourites to sign the talented and young attacking midfielder Felipe Anderson from Lazio. Rumours suggest that Lazio are ready to let the Brazilian go if Chelsea puts in the right amount for the player.
According to Gazzetta World, Lazio lost their chance of letting Anderson go in the last season, when Manchester United were interested in the Brazilian.
The club had rejected a substantial bid from the Red Devils as they were not keen on letting Anderson go.
Unfortunately, Anderson flopped in the last season. He could only score seven goals and earn four assists in 35 Italian Series A appearances in 2015-2016 season. This could well be the reason that the Italian club is looking to sell the player to a potential buyer, which at the moment, looks to be Chelsea.
Lazio did not want to let Anderson go for the Rio Olympics 2016 and that also has apparently disappointed the player.
Anderson has also changed his agent, with Giuliano Bertolucci taking up the role. He is already looking for a viable transfer for the 23-year-old attacking midfielder.
Bertolucci has managed to develop a strong relationship with Chelsea and he might just pull off a transfer deal for the player in the ongoing summer transfer window.
However, Anderson could presumably be a squad player at Stamford Bridge (only after Chelsea manages to acquire the signing) initially as Eden Hazard is already there as the attacking midfielder.
It will be interesting to see how and where Conte deploys Felipe Anderson, if he decides to join the Premier League side for the next season.