The D-day has arrived and the transfer day deadline is right here. Yes, as you read, several deals are taking place between football clubs across the planet. As usual, our interest revolves around Europe, where the transfer action is just crazy during the summer transfer deadline day every year on August 31.
It gets more interesting with every passing year and the 2017 transfer deadline day could see some sensational moves being pulled off late in the day.
Just to remind you, not all countries across Europe have the same closing time of the summer transfer window. Here's the list:
England -- 11 pm on Thursday, August 31.
France -- 11 pm on Thursday, August 31.
Germany -- 5 pm on Thursday, August 31.
Spain -- 12 am BST on Friday, September 1.
Italy -- 11 pm on Thursday, August 31.
Neymar to PSG is the biggest transfer of this season and also, the biggest ever in the history of football. Ousmane Dembele to Barcelona is the second-biggest. This summer transfer window has been a milestone of sorts.
Clubs still feel there are numerous gaps remaining in their respective squads that need to be filled in at the earliest. What if no deal gets struck at the end of the deadline! We at International Business Times, India are looking at five retired footballers who can instantly get a place if their clubs re-sign them.
Although this is not a possibility in real life, these legendary players, at their peak, could just have been the players their clubs need desperately now...The list:
Carles Puyol (to FC Barcelona)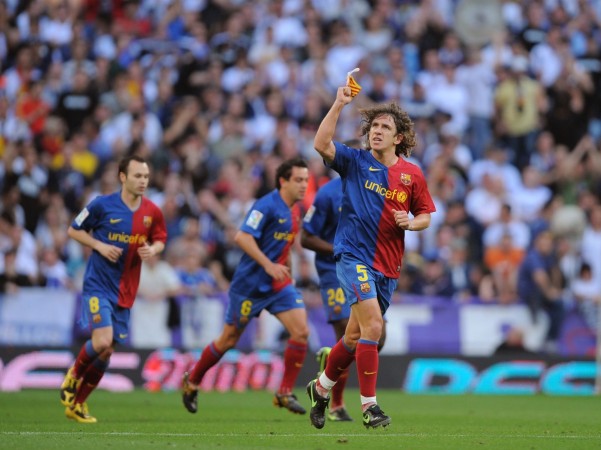 FC Barcelona are in need of one of their greatest captains of all time, Carles Puyol, to get back to their formidable best in world football. The Catalan giants are undergoing a lot of troubled times -- change of managership, exit of star players, uncertain future of Lionel Messi and so on...
This is the time someone needs to step up and provide his composure to the team. And none is better than Carles Puyol, who not only is a leader par excellence but also a legendary defender, known for his inspirational fighting spirit.
Thierry Henry (to Arsenal)
Oh, and the same old story for Arsenal, just like every year! Future of star players like Ozil and Sanchez uncertain with just hours remaining for the transfer deadline day and the Arsenal board not splashing the cash on the perfect players they need.
There cannot be a better time than now to re-sign their greatest striker ever, Thierry Henry. So what can the retired Frenchman bring to the table? Plenty of goals, primarily, the versatility to play anywhere in attack and some, plain and simple, good old leadership. The biggest thing Arsenal lacks the most at the moment.
Claude Makelele (to Chelsea)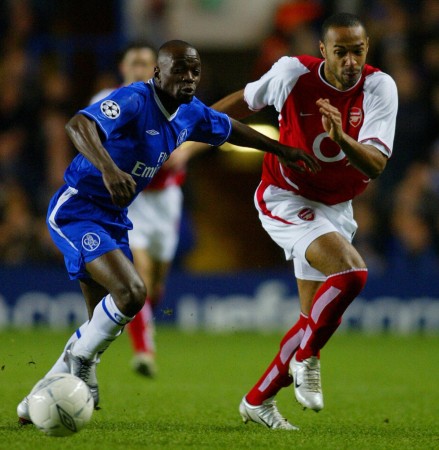 Antonio Conte may have done the greatest mistake of his managerial career by selling Nemanja Matic to Manchester United this summer. Can the Blues try to salvage that loss a bit by snapping up wantaway Leicester defensive midfielder Danny Drinkwater, right before the transfer deadline?
While that remains to be seen, let's not forget that one of the greatest defensive midfielders in the history of football, Claude Makele, played a big role at Chelsea, back in the mid-2000s. If Conte is searching for a star holding player, there is none better than Makelele. Unfortunate fact is that the Frenchman is done with his playing career.
Ryan Giggs (to Manchester United)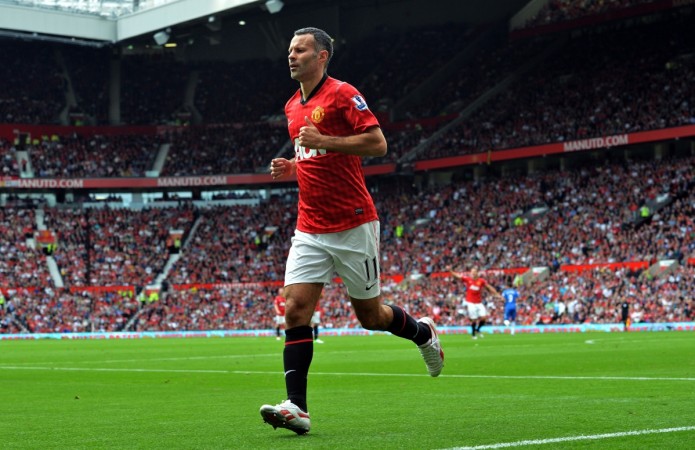 Manchester United fans have mentioned that their team, no doubt, has every gap filled in this time around...but the left side still has room to be stronger. With the Ivan Perisic pursuit turning out futile, Mourinho has turned on to Gareth Bale, Alexis Sanchez or even possibly, Riyad Mahrez.
Well, United had one of the best left midfielders ever in the history of football, just some years back in their midst. Only if Mourinho had a time machine to make that happen...
Ronaldo Luís Nazário de Lima (to Real Madrid)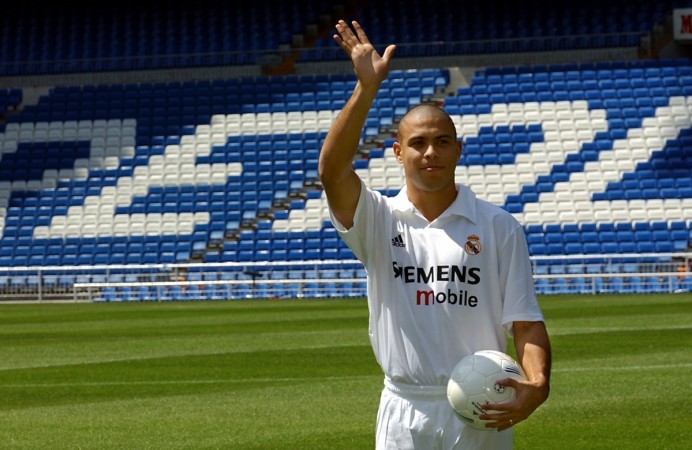 Ronaldo (the other one) playing alongside Ronaldo (the present day phenomenon) would turn out to be a dream for the football fans. Also, one of biggest Brazil's forwards teaming up with Zinedine Zidane again at Real Madrid, would have become an unbelievable prospect.
Let's be honest, the Los Blancos at the moment are not too satisfied with Karim Benzema's performance. The Frenchman no doubt is delivering, but the European and Spanish champions are chasing invincibilty again, something that goes on and on and on....
Throw Ronaldo into the mix and there's nobody out there to stop you!
Disclaimer: We wish these signings would have actually taken place this transfer day....