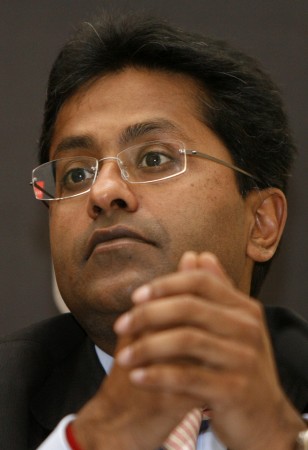 Even as the Enforcement Directorate (ED) believes that the loan transactions between former IPL chief Lalit Modi and BJP MP Dushyant Singh in 2008 violated foreign direct investment (FDI) norms, Union Finance Minister Arun Jaitley on Saturday said in Washington that it was a "commercial" one.
"I do not want to comment on him (Lalit Modi), but it's a commercial transaction between two individuals," Jaitley said, adding that the transaction was "by check with all banking approvals in a declared loan transaction," PTI reported.
Jaitley, who is on a nine-day visit to the United States, was attending a press conference in Washington when he was asked about the government's stand on the allegations against Singh.
"What is the government doing on the transaction of ₹11 crore between Lalit Modi and Dushyant Singh?" Jaitley was asked by the media there.
Modi's ₹11.63 crore investments into Heritage Hotels Pvt Ltd Limited (NHHPL), owned by Singh, who is the son of Rajasthan Chief Minister Vasundhara Raje, is under ED scanner.
The transactions were made from Modi's Anand Heritage Hotels Pvt Ltd (AHHPL) between 2008 and 2010 through a Mauritius-based firm, Wilton Investment Limited.
"The ED is trying to establish the reasons why the FDI sum came from the Mauritius-based firm actually, since it was not used for the intended purposes. The ED suspects the fund was diverted for other purposes," ED source told Hindustan Times.
The ED is also investigating whether or not Singh paid appropriate tax and made disclosures to the Reserve Bank of India (RBI), acting under the FDI rules, HT reports.
The law enforcement agency is now looking into taking disciplinary action against Singh under the Prevention of Money Laundering Act (PMLA), ED sources told Ht.
"If ED presses PMLA, it could examine NHHPL directly. Mauritius may also then give prompt and adequate help to ED in the probe since FEMA, unlike PMLA, is a civil law," the ED source said.
The financial transactions between Modi and Singh came under ED scanner after Jaipur advocate Poonam Chand Bhandari reported it to the agency.
The lawyer of tainted former IPL chief has, however, refuted the allegations, while Singh clarified that his company did not flout any rule.
"The transactions done by my firm, Niyant Heritage Hotels Private Limited, were in accordance with company rules and income tax rules. The facts on them were mentioned in full in income tax returns and are on record. My company did not flout any rule, nor did it commit any irregularity," Singh had said in a statement released on Thursday.