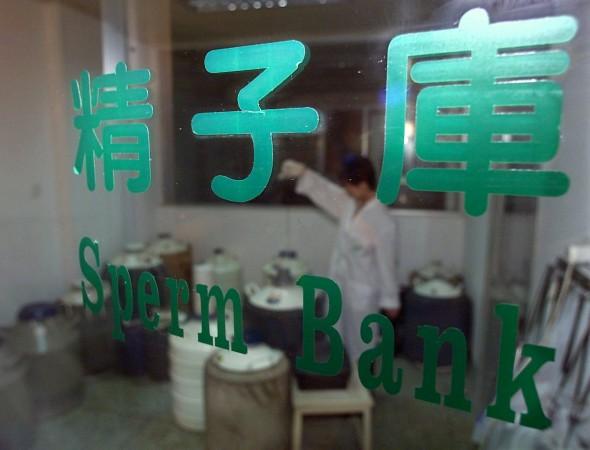 In a tragic incident, a 23-year-old medical student from China, Zheng Gang died of a heart attack while producing sample at a sperm bank. 'Marathon masturbator'', Zheng Gang was found unresponsive in a booth after too much masturbation, in a building at China's Wuhan University.
The Daily Mail reported that the worried medics at the sperm bank in Hubei Province of China had to barge into the cubicle that had been occupied by the trainee doctor for over two hours. They discovered the marathon masturbator unconscious and despite frantic efforts to resuscitate him, he had to be pronounced dead.
Gang began his medical study at Wuhan University in 2010 and had reportedly become a frequent donor at the university sperm bank by 2011. His took his reputation as the marathon masturbator quite seriously and even encouraged his male friends to donate their sperm.
The final visit he made to the sperm bank in February 2012 was in fact his fourth that week and was using "sex magazines" to arouse himself.
The tragic incident came to light only after the medical students' parents took the Chinese sperm bank to the court holding them responsible for Gang's death. They filed a lawsuit seeking $648,545 in compensation. The family contended that the sperm bank had forced him to sign up as a donor and pressured him to make frequent donations of his seed.
However, the court, having heard that the young trainee doctor signed up for the programme in January 2011 and in ten days had made four visits to donate sperm for the universities sperm bank program, ruled that Gang was entirely capable of making decisions regarding whether or not he wanted to take part in the sperm bank programme.
A lower court had awarded the family 5% of the compensation claimed to cover funeral cost. Gang's father's demand for an autopsy was also rejected and he was cremated the day after he died.
However, the young medical student's wife, Wu, who is also a student at the school, was compensated with a 20,000-yuan reduction in her tuition bill at the top university and was offered help to find a job.