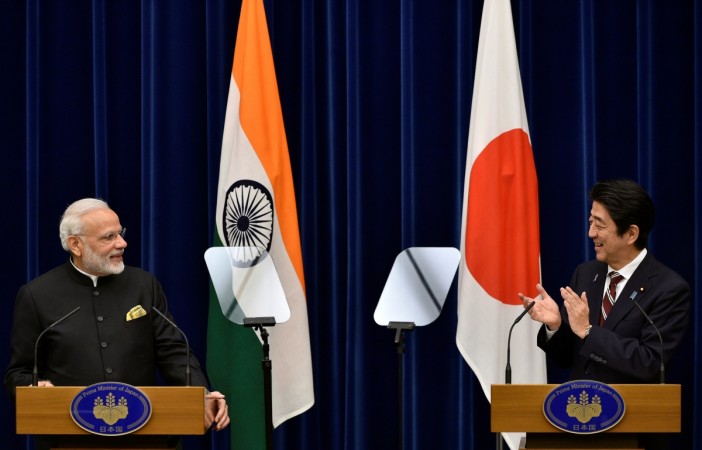 Prime Minister Narendra Modi arrived at the Hyogo House in Kobe, Japan, on Saturday as part of his three-day Japan visit. Modi and Japanese Prime Minister Shinzo Abe attended the MOU signing ceremony in Kobe.
Modi recalled his association with Hyogo Prefecture and his earlier visits to Kobe in 2007 and 2012 as the Gujarat chief minister.
"There was exchange of MoU of cooperation between Gujarat government and Hyogo Prefecture. Our relationship is characterized by complete trust and mutual confidence. I thank Governor Ido for valuable efforts to develope relations with Gujarat. Greater participation and engagement of industries in Hyogo will benefit Japan and India's Micro, Small and Medium Enterprises sector for which it could prove transformational," he said.
"The future of India-Japan partnership is rich & robust. We can do a lot together, for ourselves & our region," he had said earlier.
Modi also took the Shinkansen bullet train to Kobe with Abe on Friday. He tweeted pictures while riding the fast train, which will be introduced in India on the Mumbai-Ahmedabad stretch.
"A unique friendship on a unique train journey. PM @narendramodi and PM @AbeShinzo inside the Shinkansen bullet train to Kobe," External Affairs Ministry spokesperson Vikas Swarup tweeted.
The construction of the train line will begin in 2018 and it will be operational in 2023.