Exactly a week after a passenger train moved 10 km without its engine in Odisha, a similar incident took place in New Delhi on Saturday.
The incident took place at Anand Vihar railway station at 2:33 pm, when a shutdown, driverless diesel locomotive rolled down the tracks before getting derailed.
The diesel loco was resting on a line at yard line number 5A, which is an extra shunting line between platform number 1 and 2. It rolled down the tracks for 40 meters, reported DNA.
A Northern Railway spokesman said that the locomotive must have rolled away as the hand-brake may have failed, reported PTI.
"It rolled for about 40m and derailed at a point on the East end of the line by three wheels. All movements are safe and other train movements are normal. The driver has been suspended and an inquiry has been ordered," the spokesman added.
A hand-brake is applied after a locomotive is shut down and "parked." "There are dozens of locos that are shut down every day and parked with their hand-brakes applied and no untoward incident happens if the handbrakes are gripping the wheels correctly," an officer explained.
Last week, seven railway employees were suspended after the Ahmedabad-Puri Express with passengers on board moved sans an engine from Titlagarh station to Kesinga railway station.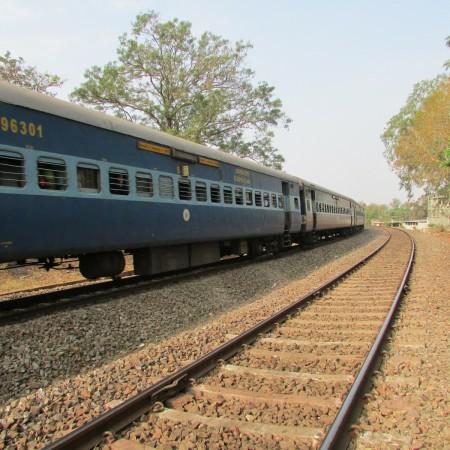 The incident took place when the train's engine was detached for reversal at Titlagarh railway station. However, around 22 coaches began to move due to a downward slope at the station. It was brought to a stop after railway officials placed stones on the tracks.
In November 2017, an electric engine had also moved 13 km without a loco pilot at Karnataka's Kalaburagi.
According to official figures, the railways has maintained the best safety record in the 2017-2018 fiscal in over five decades. As of March 30, 73 rail accidents were reported across India, as compared to 104 in the previous fiscal, which is the lowest in 57 years.