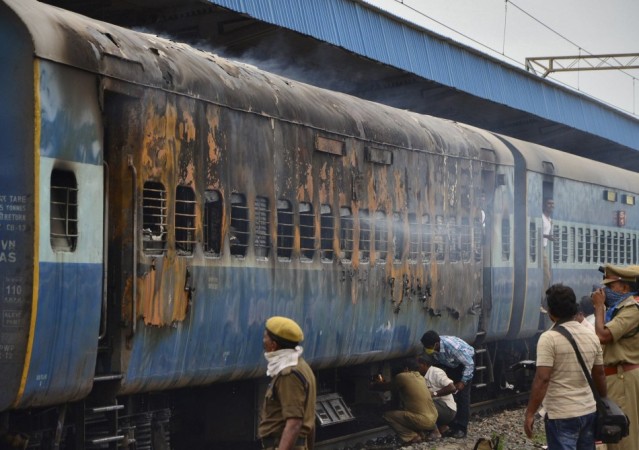 40 people have been feared dead in Uttar Pradesh as Gorakhdham Express train reportedly rammed into another train that was stationary.
The Gorakhpur-bound train crashed into the stationary goods train near Khalilabad, reports suggests. At least 10 passengers have also been reportedly injured in the incident that took place at Sant Kabirnagar district some 230 km from state capital Lucknow. .
The crash took place near Churaid Railway Station, when the express train came on the same track where the other train had been stationed, officials said.
Television footages showed that six bogies of the train had derailed due to the impact.
Rescuers worked to free people trapped under toppled cars and debris according to various news sources.
The Prime Minister-elect Narendra Modi (Now, the new Prime Minister) was quick to react:
My condolences to families of those who lost their lives in the Gorakhdham express tragedy. Prayers with the injured.

— Narendra Modi (@narendramodi) May 26, 2014
Rajnath Singh, who has also been sworn in as part of the Narendra Modi cabinet earlier, tweeted his condolences for those who have lost their lives in this tragedy.
(Note: In this story, the name of the train was initially not currectly spelled as 'Gorakhdham express'. We apologize for the mistake)