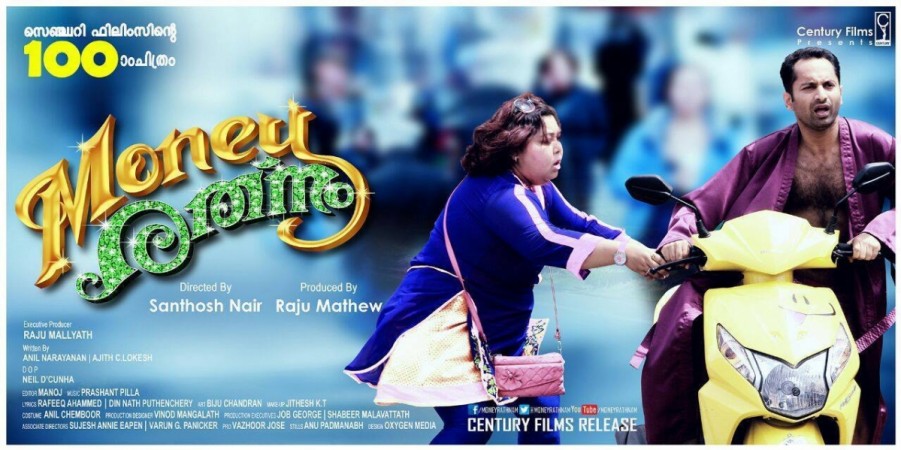 The trailer of the upcoming Malayalam film "Money Rathnam" starring Fahadh Faasil is released.
The film is directed by debutant Santhosh Nair and is set to release on 26 September. The trailer introduces the characters of the film.
The film is touted as a comedy thriller and is also said to be a mass entertainer. Fahadh plays the character of Neil John Samuel and Niveda Thomas plays the role of Pia, who is the love interest of Neil in the film.
"The name of my character is Pia and she is a bold girl, a social worker who is all out to serve society. In the film she is organising an event; and it is all about the trouble she takes to execute her plans and the problems she faces," said Niveda to The Times of India.
The film revolves around a series of events happening in a span of 24 hours. It is about a journey, which the characters undertake to get a particular job done. However, this journey changes their lives forever.
Meanwhile, Joju George is seen as Magudi Das, who is Neil's nightmare. The film also has Renji Panicker playing the role of Issac Anakkadan and bunch of other actors to add comedy flavour in the film. The film also introduces Tamil comedy actress Aarthi Ganeshan.
The teaser shows all characters chasing for the most exquisite diamond, "Green Gerald" which cost close to $5 Million in Belgium market. What follows is a series of events that changes their lives.
"Money Rathnam" is scripted by Anil Narayanan and Ajith C Lokesh, whereas the cinematography is done by Neil D' Cunha. The lyrics are penned by Rafeeq Ahammed and the music is composed by Prashant Pillai.
"Money Rathnam" is produced by Raju Mathew and is the 100th film by Century Films.