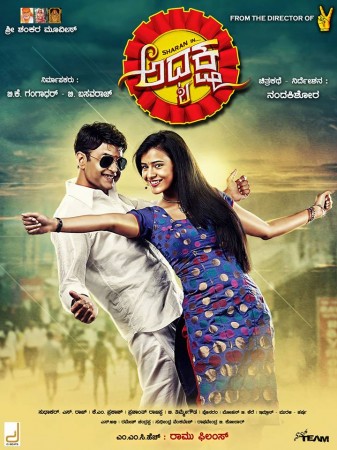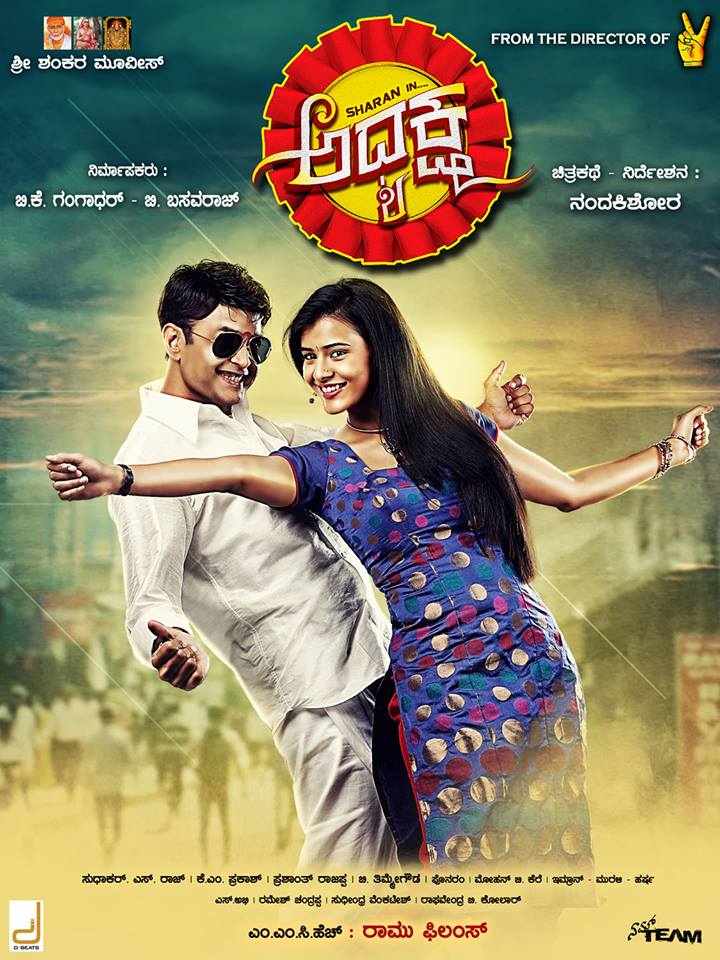 The trailer of the much awaited Kannada film "Adyaksha" starring Sharan in the lead is released. The film is directed by Nanda Kishora who is popular for his film "Victory." The trailer assures it as a mass film filled with comedy, romance, fight, dance and music.
"Adyaksha" is the remake of the Tamil romantic comedy film "Varuthapadatha Valibhar Sangham" directed by Ponram. The film had Sivakarthikeyan, Sathyaraj and Sri Divya in the lead, which was released on 6 September 2013. It was well received and was a blockbuster hit. The film also had the star cast of Soori, Rajendran, Sriranjini, Lollu Sabha Swaminathan, Elango Kumaravel, Yaar Kannan, Kadhal Dhandapani and Bindu Madhavi. The story and the screenplay of the film were written by Ponram himself and the dialogues were by M. Rajesh. The Kannada version of the film is expected to have a few changes.
Kishora's last film "Victory" was a huge success. It starred Sharan and Asmitha Sood in the lead. "Victory," a comedy film, revolves around Chandru (Sharan) and Priya (Asmitha Sood). The film starts with their marriage but they will be separated on their first night itself. Dejected by the entire drama happening around him, Chandru attempts to commit suicide many times but never succeeds in doing so. So he hires a local don to kill him. Meanwhile, Priya decides to come back to his life and is then followed by a series of comical twist and turns. The story of "Victory" was written by M.S Sreenath. Expectations are high for Kishora's upcoming flick as "Victory" was a huge box office success.
For Sharan, "Adyaksha" is his second remake film this year. The first remake he did was "Jai Lalitha," which is the remake of the Malayalam film "Mayamohini" starring Dileep. The film did fairly well in the box office and Saran is expected to make it big with "Adyaksha."
"Adyaksha" has already created a lot of buzz with its promo song "Adhyaksha Adhyaksha" sung by Puneeth Rajkumar. The song is already in the top list of songs.
"Adyaksha" also has Raksha, Ravi Shankar, Malavika Avinash, Chikkana, Ramesh Bhat, Dharma, Veena Sundae, Sathyajit and Kuri Prathap in pivotal roles. Ponram has done its story and the dialogues are by Prasanth Rajappa. The music of the film is composed by Arjun Janya and the songs are penned Yograj Bhatt, K. Kalyan and V. Nagendra Prasad. The film is produced by B. K. Gangadhar and B. Basavaraj under the banner of Shree Shankar Movies.