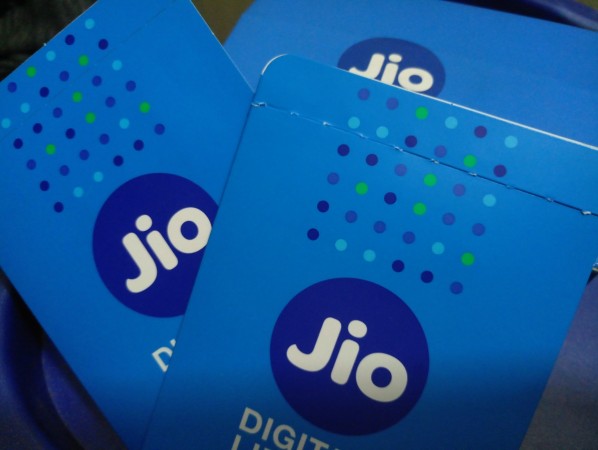 TRAI (Telecom Regulatory Authority of India) has given partial reprieve to Reliance Jio over free welcome offer, which many incumbent players accused it to be predatory.
Mukesh Ambani-owned telecom carrier Reliance Jio had a rollicking debut in September and thanks to free welcome offer, it managed to get more than 2.6 million subscribers in a record time.
Also read: Airtel vs Reliance Jio: Top telecom player increases base Rs 259 4G internet pack's benefits by tenfold
This apparently rattled Airtel and other incumbent players-- Vodafone, Idea, etc.. who form Cellular Operators Association of India (COAI) and they registered a complaint to TRAI, to probe the irregularities of Reliance Jio's offer, as it violated two telecom regulatory acts.
Firstly, as per the TTO (Telecommunication Tariff Order) of 2004, tariffs imposed by telecom operators must be compliant with IUC, which is a fee (14 p/min) payable to an operator for receiving calls from another network. So, Reliance Jio offering voice service for free would be less than IUC charge, in turn a violation of Telecommunication Tariff Order of TRAI.
The second charge is that Jio's promotional offer which ends on December 31, exceeds the 90-day limit, considering the fact it became officially operational on September 5.
Now, TRAI after conducting the investigation has ruled that the free unlimited calls offered by Reliance doesn't violate any rules, but added that the company must comply with 90 days trial offer.
The TRAI order is kind of ambiguous, as there is no mention of whether the new order is applicable to existing Reliance Jio users or the new subscribers.
To end the confusion, Reliance Jio has issued a statement to the media that the company will abide by the TRAI order and also revealed that free welcome offer will end on December 3, 2016.
It has to be noted that the existing Reliance Jio users will still be able to enjoy free unlimited HD Voice (VoLTE), Video calling, unlimited SMS (9000), unlimited high speed data and Jio Apps till December 31. But, the new users, who to subscribe to the Reliance Jio on or after December 3, will not be eligible for free welcome offer.
Reliance Jio is expected to announce new tariff plans for the new subscribers soon.
Also read: Reliance Jio 4G new internet tariff plan details to go live after December 31; which data plan suits you best?
Watch this space for more updates.