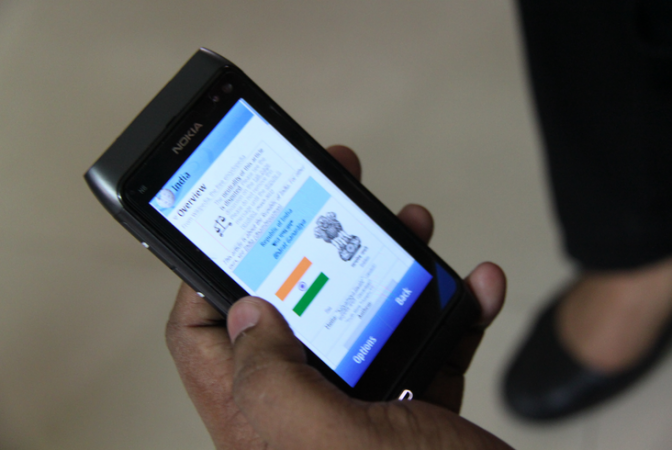 A recent study on the rate of call drops by different carriers has highlighted their continuing poor performances, according to the telecom regulator, TRAI. The Call Drop Rate Performance study, though limited to national capital Delhi in its first leg, is the regulator's efforts to improve the overall service quality.
The Mint noted dropped calls (call drop) as those that terminate abruptly for technical reasons before the call is complete. Recently, there were reports that telcom service providers were using new technology to artificially keep the calls connected even though there was no voice exchange from the other end.
The regulator said Aircel was using the radio link time out technology to mask call more than other carriers. However, the big four -- Airtel, Vodafone, Idea and Reliance Communication -- too were requested to further decrease their drop rates. MTNL, the government run telecommunication carrier, was the other service provider monitored for the study.
Ranking of Telecos based on Call Drop Rates in Delhi
Companies
2G
3G
1. MTNL
10.4%
8.2%
2. Idea
0.9%
6.2%
3. Reliance Communication
-
5.2%
4. Airtel
3.3%
2.2%
5. Vodafone
2.8%
1.4%
Related
"We have been conducting drive tests to access quality regularly and for the last 8-9 months we have increased the tests in terms of coverage with the number of cities going up to almost 12," TRAI chairman R.S. Sharma told the Mint.
The May 2016 study, however, indicated only Vodafone to have had a reduction in its call drop rates in Delhi, while all others lurked where they were or showed increase in call drops against the January 2016 study. Idea's 2G, with 0.9 percent call drop rates, was better than 2.1 percent seen in January.
Except Vodafone and Reliance, all other telecos could not even meet the benchmark in terms of call drops in Delhi region, noted the Mint.
A source told the news outlet that the regulator may seek penalising power for itself against faulting telecos. The regulator has already set up a portal to register call drop complaints. It has also warned that not more than 2 percent of the calls on each of the carriers network should be dropped.
The study, conducted to analyse the overall service quality offered by the carriers, also focused on three other important parameters of call set-up success rate, signal quality (Rx quality) and blocked call rate.
Pro teleco lobby group Broadband India Forum highlighted that the study was welcome as there was a sustained improvement in call set up rate across many telecos. On the call drop issue, another lobby group noted that some chosen areas in Delhi were highly congested.