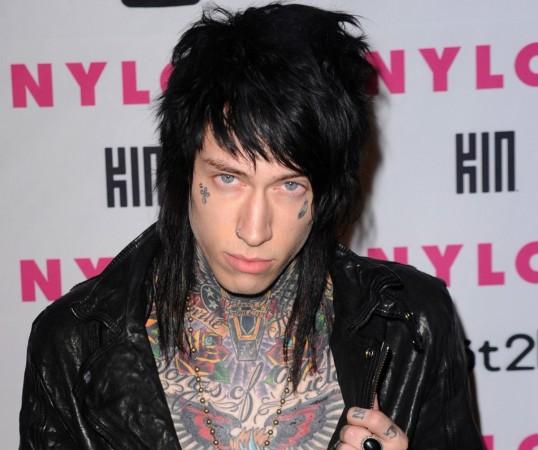 Trace Cyrus, Miley Cyrus's older brother and the backing vocalist and lead guitarist of Metro Station, is turning 27 Wednesday, Feb. 24, 2016. Born Neil Timothy Helson, Cyrus changed his name after he was adopted by Country singer Billy Ray Cyrus.
Cyrus, who owns the clothing company From Backseats to Bedrooms, has been dating Disney star Brenda Song on and off since 2011. They were even engaged for a while but called it off before breaking up in 2012.
Cyrus and Song are together now, as is evidenced by this sweet message Cyrus shared with his adorable girlfriend on Valentine's day: "Happy Valentine's Day to my baby. Sorry I can't be there today... I love making music and playing shows but it gets emotionally, mentally, and physically exhausting. Being away from the girl I love, my puppies, and my family isn't easy. Especially days like today it's really hard. While most couples spend the day together all I can do is call my girl on the phone. @brendasong I love u and we will celebrate in a couples weeks once I get home. Thanks for being so strong while I'm on the road. 14 more days exactly!! Been counting down the days for weeks now ❤️❤️❤️ (sic)"
Hopefully the couple will at least get to share Cyrus' birthday together.