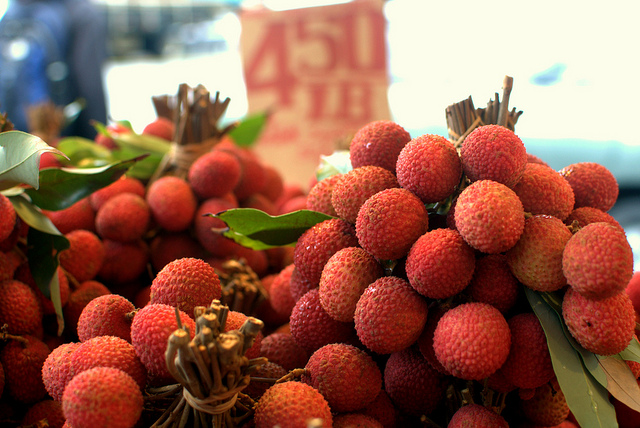 While the litchi fruit scare continues to grip the country, authorities on Wednesday advised consumers to completely stay away from unripe litchis.
Though the mysterious disease that killed eight children and sickened another six in West Bengal last week was initially linked to a litchi virus, a new report from the state's health ministry shows that toxins called methylenecyclopropyl-glycine (MCPG) in unripe litchis may be the actual culprit, The Hindu reported.
"Because of the toxin in unripe fruits the blood sugar drastically drops resulting in deaths among children," Minister of State for Health Chandrima Bhattacharya, said in the State Assembly. "But these toxins are not found in ripe litchis. So I appeal to the people not to consume unripe litchis. Particularly children should not be given unripe litchis."
During her talk, Bhattacharya also spoke about similar tragic incidents linked to litchis during the rule of the previous Left Front government. Surjya Kanta Mishra, leader of the Opposition in the State Assembly, agreeing with Bhattacharya said that the pesticides sprayed on litchi fruits caused the incidents when he was the Health Minister.
However, the government report contradicts doctors' opinion. Medical reports show that the diseased children were suffering from encephalopathy, which is a term generally used to describe abnormal function and structure of the brain, caused by viral infection or toxins in the body.
Dr M A Rashid, vice-principal of Malda Medical College, last week said that the children were sickened by an encephalopathy virus in litchi. "This kind of encephalopathy virus spreads from litchi. The disease originated in China and Vietnam years ago. Later it was seen at Muzaffarpur in Bihar," he told TOI.
However, medical experts strongly refute the link. "Every virus takes certain amount of time to develop. No virus can be so strong as to take a human life within a fraction of seconds," Dr A. Sawant, head of Neurology department at Nair Hospital, in Mumbai told The Asian Age. "It might be possible that when their history was checked, all of them might have had litchi. It could be a coincidence as litchi is the fruit of the season. If the virus was fatal, it would have affected more children or even adults."
A total of 14 children, all of them from villages of Kaliachak, located nearly 21kms from Malda, in West Bengal have been affected with the mysterious viral infection till date. In all the cases, the children suffered from high fever, vomiting and convulsions at the time of their admission to the Malda Medical College and Hospital.
Blood and stool samples collected form the children have been sent to the National Institute of Virology in Pune for testing.