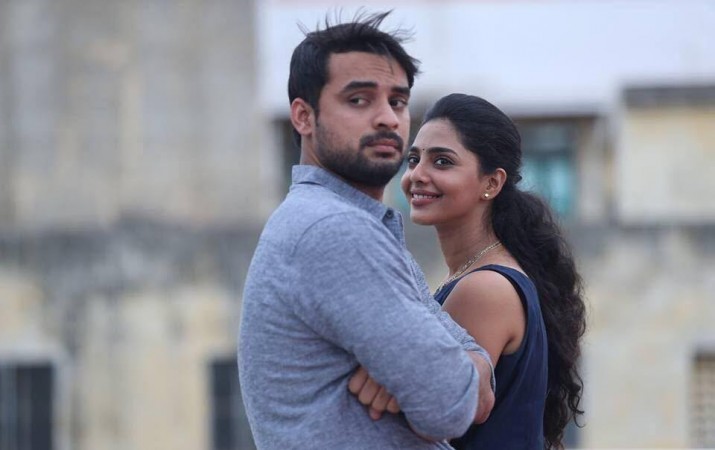 Actor Tovino Thomas has shared an emotional Facebook post on his official page addressing the ongoing "boycott Mayaanadhi" campaign on the social media. The actor also expressed his heartfelt gratitude to those who made the Aashiq Abu movie a viral sensation.
Tovino Thomas cites the numerous messages flooding his inbox and thanks everyone who spread the positive word of mouth about the movie. Mayaanadhi had fallen behind the other major Christmas releases in the collection reports and later gathered momentum with the help of social media support.
The post also addresses those, who said no to the movie on social media platforms as a part of the boycott Mayaanadhi campaign.
The actor says he has no grudge towards the Mayaanadhi haters but reminds them that their campaign fails, neither the crew nor the haters but, cinema as an art form. He concludes the post with an emotional tone of a prayer for the well being of everyone along with a new year wish.
Soon after its release, Mayaanadhi had fallen victim of the ongoing battle of the sexes in Mollywood. A group of people targeted the movie and initiated a boycott campaign by redirecting the social media war against Aashiq Abu, Rima Rima Kallingal and Parvathy.
Also Read: Cyber cell arrests one after Parvathy complains against cyberbullying; Mollywood's battle of the sexes continues
Parvathy's comments against the misogynistic attitude and dialogues in the Mammooty-starrer, Kasaba, added fuel to the hullabaloo.
The ongoing series of hate campaign and derogatory comments started pouring in when a group of female actors came together and formed Women in Cinema Collective (WCC), the first of its kind in India, after the controversial actress abduction case that shook Mollywood.
Aashiq Abu openly took sides with the WCC and its founding members like Parvathy, Rima Kallingal and Sajitha Madathil.
Eventually, the social media war turned into a real one when Mayaanadhi hit the screens as a Christmas release. Irrespective of numerous positive audience reviews, the boycott campaign gathered momentum.
After the first wave of hate campaign, the movie picked up its pace in the box office race and lead pair, played by Tovino Thomas and Aishwarya Lekshmi, has been receiving widespread praise for their performance.