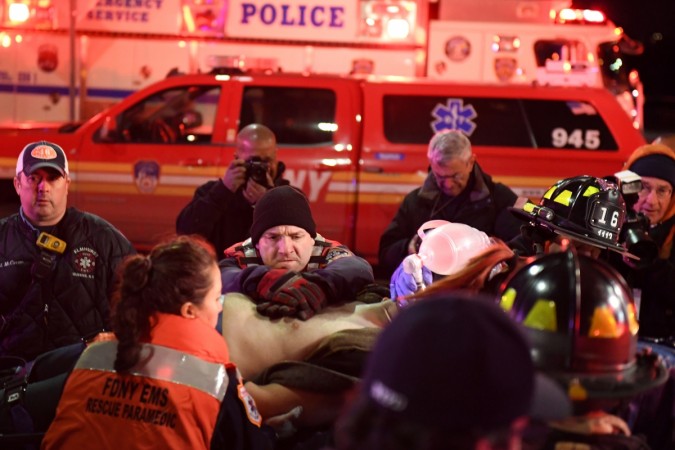 A tourist helicopter with six people on board crashed into the East River off Manhattan in New York City Sunday, March 11. At least two people have been reported dead in the accident and three people are in critical condition.
The Eurocopter AS350 crashed near the Gracie Mansion around 7:15 pm local time, and was seen lying upside-down on the river, sources told the New York Post. The pilot is said to have managed to crawl out of the aircraft on to a raft, but the other five people remained inside the helicopter.
"There was about a minute where we didn't see anyone come out," Brianna Jesme, a witness, told The Post. "Then after a minute, we saw a man come out holding onto a raft screaming: 'Help! help! Ah!' and then inaudible screams. It was horrifying."
Another witness said that she saw the chopper go down from the window of her apartment and thought no one would survive. She added that she "immediately thought someone was in there and not going to live — it's cold water, it was sinking really fast. By the time we got out here, we couldn't see it. It was under water."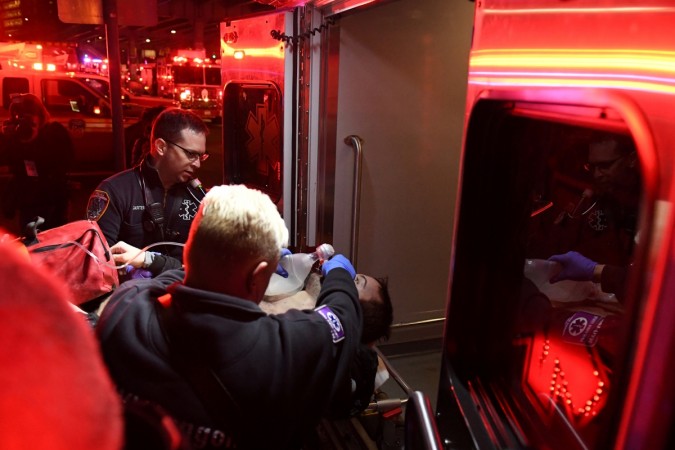 The helicopter, which was a private charter, was hired for a photo shoot, reported the Associated Press. The cause of the crash is yet to be ascertained.
Helicopters are a regular feature in the Manhattan skies as businessmen, medical teams and tourists regularly hire them. But it clearly comes with risks as several crashes have been reported in the past as well.
In 2011, a helicopter had crashed into the East River, killing a British tourist. Before that, a sightseeing helicopter collided with a private plane over the Hudson River. Nine people were killed in the mishap.
In June 2005, two helicopters crashed into the East River in a span of one week. While eight passengers were injured in one accident, six tourists and a pilot were injured when a chopper went down minutes after takeoff.