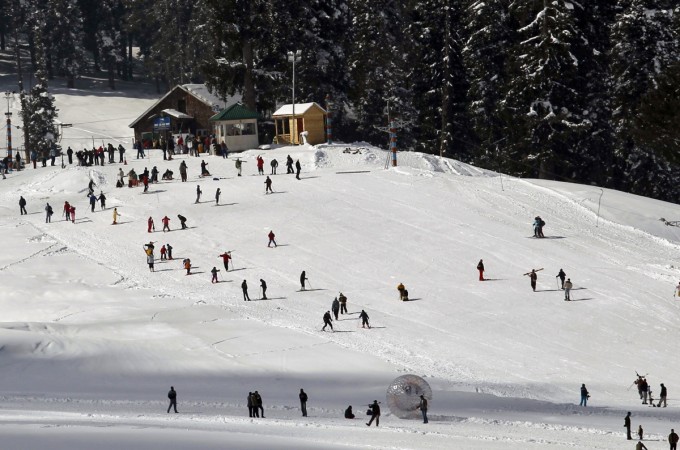 E-tourist visas continue to drive foreigners to visit India in large numbers ever since the facility was started in November 2014. The number of foreign tourist arrivals (FTAs) on e-tourist visas rose to 6.06 lakh during the first eight months of calendar year 2016, as against 1.69 lakh in the corresponding period last year.
Last month, 66,097 foreigners availed of the facility, up from 22,286 arrivals last August.
The e-tourist visa facility rolled out on Nov. 27, 2014, is now available to citizens of 150 countries after the list was expanded from 113 in February this year, giving a fillip to the approximately $20 billion foreign exchange earnings from FTAs annually.
The maximum number of foreigners who arrived in India on e-tourist visas last month was from the U.K (19.4 percent) and the U.S. (13.2 percent), followed by China, France and Spain.
From an entry point of view, most of the arrivals were at Delhi, Mumbai and Chennai airports.
In a related development, the BJP-led NDA government is wooing global and Indian investors to participate in tourism infrastructure projects to upgrade facilities across various hotspots in India.
The event, titled "Incredible India Tourism Investment Summit (IITIS) - 2016", is being organised by the union tourism ministry, in association with public sector Tourism Finance Corporation of India (TFCI) and Confederation of Indian Industry (CII).
The government has already done roadshows in Thailand, Hong Kong, Singapore, the U.S. and the UAE, for the upcoming event that would see 27 Indian states showcasing 600 "investible projects" to potential investors, according to an update by the union tourism ministry.
The three-day event starting from Sept. 21 will have B2B meetings, seminars, presentations and government-to-business interactions.
The Narendra Modi government is also actively encouraging domestic tourism under an initiative called "Swadeshi Darshan Scheme" to develop thematic circuits across India, such as heritage circuit in Madhya Pradesh and Uttarakhand, ramayana circuit in Uttar Pradesh, Northeast circuit in Sikkim and coastal circuit of Tamil Nadu. The outlay for these projects is about Rs. 450 crore.
In calendar year 2015, 80.16 lakh foreign tourists visited India, marking an increase of 4.3 percent over 76.79 lakh tourists in calendar 2014. Foreign exchange earnings in 2015, however, dropped 2.8 percent to $19.67 billion from $20.23 billion in 2014.