With contestants like Sreemukhi, Varun Sandesh and Baba Bhaskar being nominated for eliminations, the rest of the contestants, who are regularly seen in nominations, have escaped from it. Rahul Sipligunj, Punarnavi Bhupalam, Vithika Sheru and Mahesh Vitta, to whom nominations are nothing new, have got a sigh of relief now and are enjoying this good news by leaning back and chilling in the house. Mahesh has been saved from nominations as he is the captain of the house. Or else, he would have definitely been one among the others in the house, who have been nominated.
Last week, in the sacrifice task, Punarnavi has been saved as Rahul drank 20 glasses of bitter gourd juice. But in the end, to not let Punarnavi nominate herself for six weeks to save him, he self-nominated, but has been saved once again. And with the latest task, where the housemates have argued to save themselves, Varun, who hasn't been nominated since six weeks, has gone back to nominations.
Rahul Sipligunj won more votes than Varun Sandesh, when it comes to saving one in between each other. Because Varun saved Ravi Krishna from nomination, his wife Vithika chose to save Rahul and it is the same with Punarnavi too. The latter is so happy with her close friend coming back to the house, so she decided to save him and not let him go.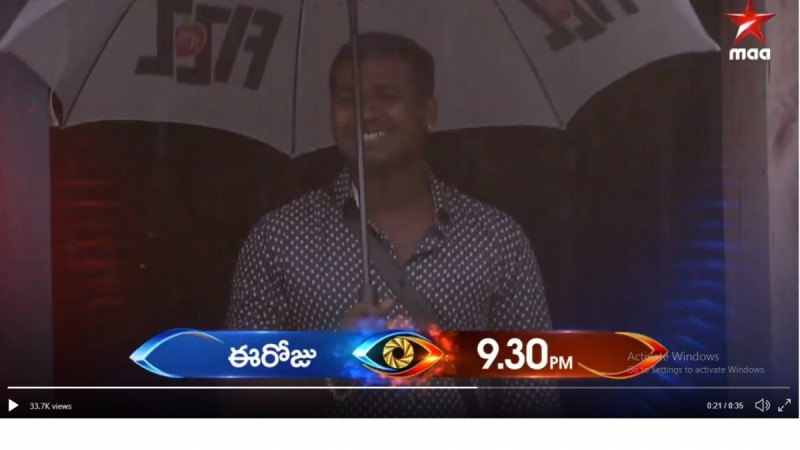 Punarnavi happily escaped once again because Baba Master himself has agreed that she is much better than him in everything and chose to nominate himself. As a result of it, contestants saved Punarnavi and Baba master is nominated. So things became easy for her as the stars were so much in favour of her.
But in the end, the housemates and audience are going to witness one of the most interesting eliminations till date, with four strong contestants being nominated for getting eliminated over the weekend.