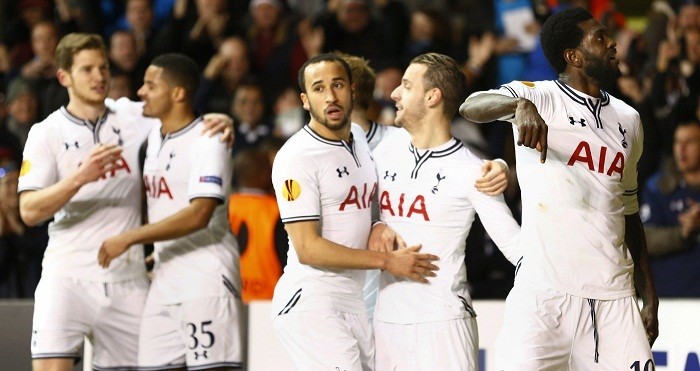 Tottenham Hotspur have officially announced the appointment of Mauricio Pochettino as their new manager.
The 42-year-old Argentine, who was already being tipped to succeed Tim Sherwood, signed a five-year contract with Spurs after resigning from his managerial post at Southampton.
"The club is delighted to announce the appointment of Mauricio Pochettino as our new head coach on a five-year contract," read a statement on the Spurs official website.
Pochettino, who was appointed by the Saints after the sacking of Nigel Adkins in January 2013, did wonders with the club, helping them to an eight-place finish, their highest ever, in the Premier League last season.
Under his guidance, the Saints became a formidable opponent in the Premier League, managing to beat the likes of Liverpool, Newcastle and Everton last season.
During his spell, Southampton also managed to develop many home-grown talents including Adam Lallana, Luke Shaw and Jay Rodriguez.
Tottenham chairman Daniel Levy expressed his delight at having appointed Pochettino as their new boss.
"In Mauricio I believe we have a head coach who, with his high energy, attacking football, will embrace the style of play we associate with our club. He has a proven ability to develop each player as an individual, whilst building great team spirit and a winning mentality. We have a talented squad that Mauricio is excited to be coaching next season," Levy told Tottenham's official website.
Levy, who went on to reveal Tottenham had shortlisted five candidates before finally settling on Pochettino, is confident the former Espanyol boss will do well at White Hart Lane.
"We narrowed it down to five candidates, though it was a very hard decision," Levy added on Sky Sports News. "But Mauricio came out on top. He came across incredibly well. He was extremely dignified.
"Now the hard work starts. We have all got to work together and make the club a better club. Also, we have a man who knows the right balance between experience and youth - in the new world of financial fair play, that's very important."
Pochettino also said he was honoured to be appointed as the new Tottenham manager.
"This is a club with tremendous history and prestige and I am honoured to have been given this opportunity to be its head coach. There is an abundance of top-class talent at the club and I am looking forward to starting work with the squad," said Pochettino.
"Tottenham Hotspur has a huge following across the world and I have great admiration for the passion the fans show for this team. We are determined to give the supporters the kind of attacking football and success that we are all looking to achieve."