Sky watchers could catch a glimpse of the stunning 'Blood Moon' as the Earth shadow passes the Moon, giving it a rare red hue, on Tuesday.
The first eclipse of 2014 was clearly visible in most parts of North America, Latin America and the Caribbean. Residents with their telescopes, binoculars and cellphones could watch the moon appear reddish and change color in different phases between 2 am EDT (6 am GMT and 11:30 am IST) and 4:30 am EDT (8:30 am GMT and 2:00 pm IST)
In Los Angeles, the view of the total lunar eclipse attracted thousands to the Griffith Observatory. People spread blankets in the open air to take a glimpse from dozens of telescopes arranged for the public to watch the rare event.
"It's energizing. Look around. Everybody is here to see something rare and live. Everyone is always looking down at their phones, their iPads" CNN quoted Gene Ireland, a middle school astronomy teacher.
"We want them looking up. Looking up, you see a whole different world. Getting away from the cities and traffic, and the sky is just beautiful." He added.
The moon was fully eclipsed from 3:06 am EDT (7:06 am GMT or 12:36 pm IST), for over 75 minutes.
However, sky gazers in most of Europe, Africa, Asia and Middle East were not fortunate enough to watch the exclusive event as the eclipse occurred after moonset.
For people who missed the rare event on Tuesday, have the opportunity to observe the next blood moon of the year on 8 October. The remaining two blood moons over the next 18 months are expected to occur on 4 April and 28 September 2015.
Check for more images of the 'Blood Moon' viewed from different parts of the World.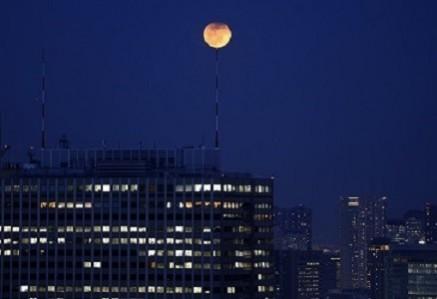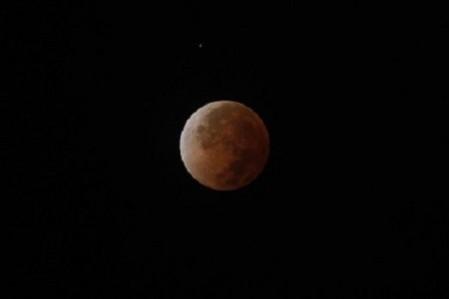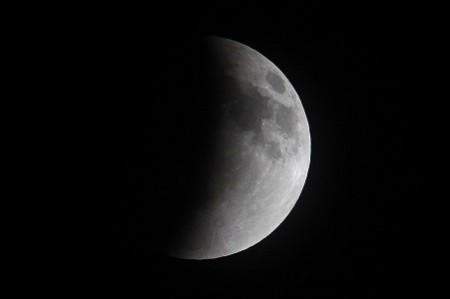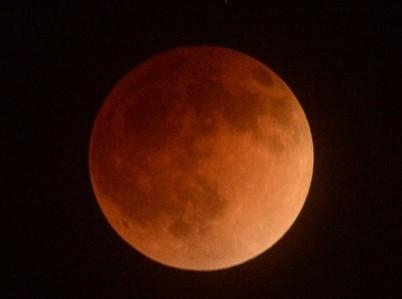 (Ed: AJ)