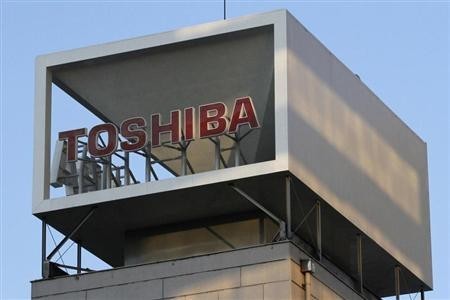 The Consumer Electronics Show 2015 witnessed scores of new entries in the television sector, with Toshiba expanding its TV lineup to compete against growing rivals with its new range of Android-powered LED TVs. By using Google's popular Android as the base platform, Toshiba welcomed a wide range of apps, games and videos along with other great features in televisions.
Toshiba's new range of TVs comes in various screen sizes, catering to the needs of thousands of customers. The different screen sizes come with variable resolutions such as Ultra HD 4K, Full HD and HD. The L9450 is the Ultra HD 4K range that comes in 50, 65 and 84 inches, while the HD and Full HD range is made up of 32, 40, 47 and 56 inches. Based on the sizes and their resolutions, these televisions carry a matching price tag.
The HD and Full HD range starts at Rs. 38,990 for the 32-inch model and the biggest in the series, 56 incher goes up to Rs. 1.29 lakh. The pricey Ultra HD 4K televisions start at Rs. 1.99 lakh for the 50-inch model and the costliest, 84-inch model, carries a Rs. 10.49 lakh price tag.
Toshiba's new TV range isn't just about the screen sizes and resolution. According to Toshiba's India DS Division Country Head Sanjay Warke, "The Android interface has opened a world of possibilities for consumers."
"We are trying to bring the same limitless experience by breaking boundaries on screen sizes. Our latest range offers the customers a choice to enjoy latest Android applications on a larger screen and in a higher image quality, than that of smartphones and tablets," Warke added.
The Android-based televisions bring new features like online gaming and web browsing. These TVs also support plug-and-play wireless keypad and mouse as well as gaming controllers to turn your TV into a gaming console. Running on Android 4.4 KitKat, these televisions can access Google Play Store to find apps, games and movies without having to connect an additional player. Smartphone users can take advantage of Screen Mirroring to beam content from their mobile devices directly to the big TV screen with additional setup like a router or cable.