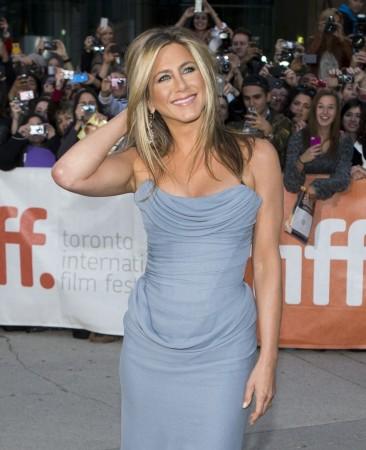 Historical drama "12 Years a Slave" won the top prize - BlackBerry People's Choice award for best film, at the 38th Toronto International Film Festival on Sunday.
The film, directed by Steve McQueen and featuring Chiwetel Ejiofor in the lead role, received accolades from critics and audience alike.
The film is based on an 1853 autobiography of the same name by Solomon Northup, a black man in America who was sold into slavery.
"It was just one of those stories that I felt needed to be told," McQueen told Reuters last week. "The reason I got into the idea of the free man is that you could identify with him. When he is captured and put into slavery, you go on this journey with him."
Jehane Noujaim's directorial "The Square" won the BlackBerry People's Choice Documentary Award.
"This is a film about people who relentlessly are fighting for their rights, even when there seems to be absolutely no hope and no light at the end of the tunnel," said Noujaim at the awards presentation.
Here is a list of films that won awards at the Toronto International Film Festival 2013:
BlackBerry People's Choice Award for Best Film
"12 Years a Slave" (Director: Steve McQueen)
BlackBerry People's Choice Documentary Award
"The Square" (Director: Jehane Noujaim)
BlackBerry People's Choice Midnight Madness Award
"Why Don't You Play in Hell?" (Director: Sion Sono)
City of Toronto & Canada Goose Award for Best Canadian Feature
"When Jews Were Funny" (Director: Alan Zweig)
YouTube Award for Best Canadian Short Film
"Noah" (Director: Walter Woodman and Patrick Cederberg)
Award for Best Canadian First Feature Film
"Asphalt Watches" (Directors: Shayne Ehman and Seth Scriver)
International Critics' Prize (FIPRESCI Prize) - Discovery
"The Amazing Catfish" (Director: Claudia Sainte-Luce)
International Critics' Prize (FIPRESCI Prize) - Special Presentations
"Ida" (Director: Pawel Pawlikowski)