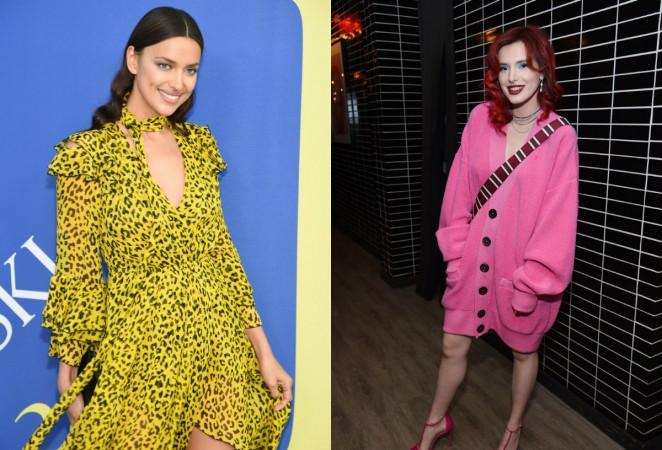 Summer is the perfect reason to ditch those clothes and dive into the water. And that's exactly what Irina Shayk and Bella Thorne are doing.
Shayk and Thorne set Instagram on fire when they shared some steamy topless pictures with fans. The two ladies hid their modesty creatively but left nothing to the imagination.
Shayk shared a hot picture of her from her day-out on the beach. The 32-year-old model posted a sizzling black and white picture in which she is seen sunbathing. The sun kissed her bare skin while she lay in shallow waters to pose for the picture.
She used a pair of seashells to cover her cleavage. While she did not leave anything to the imagination, she chose to stick on to her bikini bottom and not bare it all.
Meanwhile, Thorne also shared the same spirit as Shayk. She too let go off her top for a sensual photograph. However, unlike Shayk who used seashells to cover her assets, Thorne chose to use her arms to cover up her nipples but ended up flashing massive side boob in the shot.
Thorne shared the picture on the social media platform to flaunt her "I LOVE YOU" written on the forearm. The colourful writing starts from her shoulder and goes all the way to her back. She used the writing as the caption as well.
A few days ago, Thorne debuted her "BITE ME" tattoo she inked on her hips. The photograph was taken by Hunter Moreno. The two pictures appear to have been taken on the same day and same shoot as she is wearing similar clothes in both the shots.
In the recent pictures she shared, Thorne is seen wearing a pair of skin-tight leather trousers matched with colorful faux fur sleeved jacket. Check out Bella Thorne and Irina Shayk's topless photos below: