Top United States nuclear commander General John Hyten on Saturday said he would resist any "illegal" launch of nuclear weapons from US President Donald Trump.
Hyten, commander of the US Strategic Command (STRATCOM), said at the Halifax International Security Forum in Nova Scotia, Canada, that he has given a lot of thought to what arguments he would present to Trump if he were to ever receive such an order.
The Air Force General's statements were in response to a question asked by someone at the forum.
"I think some people think we're stupid," Hyten said. "We're not stupid people. We think about these things a lot. When you have this responsibility, how do you not think about it?" Hyten is responsible for overseeing the US nuclear arsenal.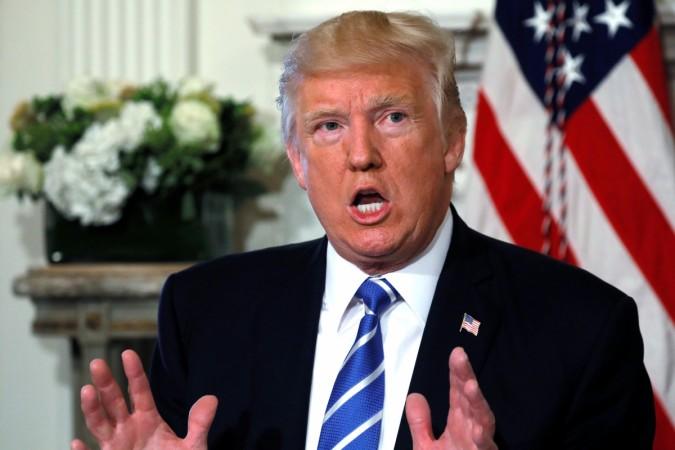 He then explained the process he would follow after such a command. Hayten said, as head of STRATCOM, "I provide advice to the president, he will tell me what to do."
He added: "And if it's illegal, guess what's going to happen? I'm going to say, 'Mr President, that's illegal.' And guess what he's going to do? He's going to say, 'What would be legal?' And we'll come up with options, of a mix of capabilities to respond to whatever the situation is, and that's the way it works. It's not that complicated."
The top US commander said it was standard practice to run through scenarios on how to react if an illegal order is directed at them.
"If you execute an unlawful order, you will go to jail. You could go to jail for the rest of your life," Hayten said.
The US Department of Defence did not immediately respond to a request for comment on Hayten's remarks, according to Reuters.
Hayten's remarks come at a time when the tensions between United States and North Korea are at an all-time high over the latter's burgeoning nuclear programme.
US senators, including Democrats and Trump's fellow Republicans, recently posed several concerning questions about Trump's authority to wage war in a response to North Korean leader Kim Jong Un.