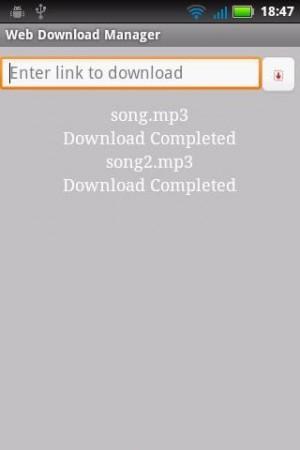 Do you have an Android based smartphone or a PC tablet? Do they run the latest version of Android, popularly known as the Ice Cream Sandwich? That's great. You got the right device, so know about the right applications that you can download from Google play store to explore the full potential of Android.
Here, we have compiled a list of free Android apps offered through the Google play store that are necessary and interesting to use too.
Below follows the list of top 10 free Android apps offered through the Google play store:
Facebook for Android:
Download this app for free and stay connected with your friends informing them about your latest status, share photos, update your wall right from your Android devices. If you are an avid Facebook user and don't have this app in your mobile or your tablet, then you are missing out something folks. [Download Link]
Skype- free IM & video calls
Another must have app. Download the Skype app and initiate video conference when you're on a move. Skype-to-Skype calls are free and hence no matter even if the other person is using iPhone, Mac or PC, you still can make a video-call. You can even make phone calls with Skype's calling rates. You can also send pictures, videos and files to any of your contacts. [Download Links]
Antivirus Free: AVG Mobilation
This is the free mobile security solution that you can't afford to give a miss, if protecting privacy of your data and device is in your interest. It can be even used in your PC tablets. AVG protects your phone from viruses, malware, spyware & online exploitation in real-time.
In case, your phone is lost or stolen, you can use AVG antivirus to lock your device remotely. It also helps to find/locate your phone using Google Maps. [Download Link]
WhatsApp Messenger:
As you use a smartphone, explore smart ways to chat as well. Forgo the general texting process and use the WhatsApp Messenger app which is available for Android, BlackBerry, iPhone, Windows Phone and Nokia phones.
This app enables the chat with your friends and family using 3G and WiFi network. You can even receive messages, pictures, audio notes, and video messages. However, this app is free for the first year and $0.99 per year after your free usage time. [Download Link]
Voice search:
It is yet another app available on Google play store that would make your smartphone smarter. The voice search app enables your device to perform according to your verbal commands. Don't spend time typing to search your phone or web. Instead, use your voice actions to search your phone, the web, and nearby locations, call your contacts, get directions, and also control your phone as you speak. [Download Link]
Photo Warp:
Photo Warp is one of the funniest app that is available in Google app market. Photo Warp enables you to edit the pictures in the funniest way possible. You can use this app and create your own photo warps by making yourself look skinner or adding some extra pounds on your friends. [Download Link]
Angry Birds:
Of course Angry Birds app doesn't need an introduction. It's one of the most popular game app available on Google play store that has already drawn millions of gamers to its challenging physics-based gameplay, which deals with right angle and density and velocity.
Download this app and "use the unique powers of the Angry Birds to destroy the greedy pigs' fortresses!" [Download Link]
IBN-Live for Android:
Keep yourself update with the latest news by downloading the IBN-Live for Android app. Get the latest headlines and complete news reports from India wherever you want it. You can even watch live TV on three languages -CNN-IBN - English; IBN7 - Hindi; IBN Lokmat - Marathi. [Download Link]
YouTube:
For better video experience on your Android devices do have the free official YouTube app from the Google play store. The latest version is now with in-page playback, along with UI design and personalized homescreen video feed. [Download Link]
Maps: Google maps with navigation
The Google maps will come in handy when you happen to land up on a strange place, that you have never visited before. Google Maps has got all praise from everyone for offering one of the best experiences.
As an added advantage, the user doesn't have to fumble around the keys typing the searches, the person could search through verbal commands and in turn get voice-guided turn-by-turn navigation. Google Maps also provides live traffic information to avoid congestion and many more surprising features. [Download link]