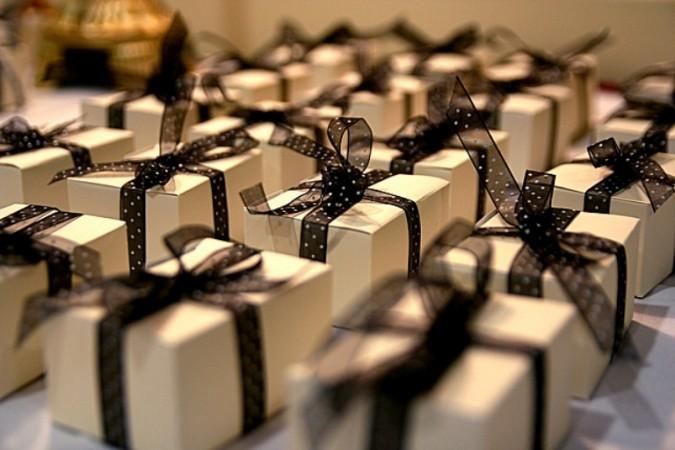 Entertainment is a huge part of holidays and there are numerous devices to make that happen. From high-end gaming consoles to tiny media streaming dongles, all are good ideas for this holiday season. Below is a list of top tech gifting ideas under $100:
Amazon Fire TV set-top box
Amazon Fire TV set-top box makes a great holiday present. The affordable TV box is powered by Qualcomm Snapdragon 600 quad-core processor, 2GB RAM, Andreno 320 GPU and plays videos in Full HD resolution. It connects via HDMI, dual-antenna Wi-Fi and sports a 7.1 Dolby Digital plus surround sound.
Amazon Fire TV set-top box is available for $99.
Google Chromecast Dongle
If you are running low on budget but wish to gift something special, Google Chromecast could end your quest. The tiny media streaming dongle is a multi-featured plug-in device for your TV and supports streaming from Android devices and apps on iOS and Chrome desktop browser.
Chromecast is currently available for just $24, down from its usual $35 price tag.
Roku Media Streaming Stick
Roku is a Chromecast-like media streaming stick with over 1,000 channel apps. It also supports Full HD viewing and HDMI streaming. With dual-band Wi-Fi, customers can also stream videos from the internet. The add-on with Roku is the additional remote controller that allows basic controls like playing videos and navigation.
The multi-functional Roku media streaming stick sells for $39.99.
Amazon Fire TV Stick
Just like other streaming dongles, Amazon's Fire TV stick is a useful addition in the market. With an in-built 8GB storage, faster navigation using dual core processor, remote-compatible, Fire TV Stick is a steal for $39. Customers can also add a remote controller for games for an extra $30, which also supports voice search.
Amazon Fire HD 6 Tablet
Tablets are also a great choice for gifts, especially when they beat the hefty price tags. Amazon Fire HD 6 is a Fire OS-powered 6-inch tablet with 2MP rear camera 1.5GHz processor, 8GB internal storage and more.
As a part of the holiday sale, Amazon has slashed the price of its Fire HD tablet to $79 from its regular $99 price tag.
HP Stream 7
If Fire OS isn't your thing, HP Stream 7 is a good alternative with Windows 8.1 on it. The affordable tablet brings 7-inch 1280 x 800 pixels, 1GB RAM, 32GB storage, 2MP rear camera, microSD slot and more to the table.
HP Stream 7 is also light on pocket and sells for $99.99.
HP 7 Plus Tablet
HP 7 Plus is an Android version of the tablet with a larger 7-inch display, 1GB RAM, two cameras on both sides and runs Jelly Bean software. For these specs, the HP 7 Plus is available for $99.99.
E-Fun Nextbook
To get higher specs at low cost, E-Fun's Nextbook based on Windows 8.1 is an irresistible offer. It sports an 8-inch display with 1280x800 pixel resolution, micro-HDMI slot for connecting the tablet to HDTVs, two cameras and sharing functions like HP Stream 7. The E-Fun Nextbook is up for grabs for a bargain price of $99.
Xbox 360 4GB Holiday Bundle
Gaming consoles can be the best holiday gifts but the cost of the latest consoles makes it a tough choice. However, the latest releases like the Xbox One and PS4 have slashed the prices of previous-gen consoles. The Xbox 360 4GB holiday bungle with Peggle 2 is available for just $99.99, making it a perfect addition to the under-$100 category.