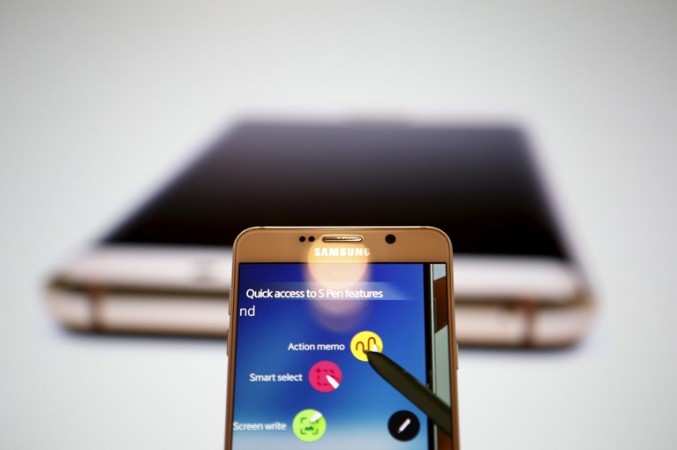 In January, we witnessed several new affordable and mid-range smartphones, but February is going to be the month of high-end flagship releases. The prestigious Mobile World Congress (2016) kicks off 22 February and several companies are expected to make ground-breaking announcements at the mobile-centric event or before that.
Samsung has confirmed that it will hold the Galaxy Unpacked 2016 event just a day before MWC on 21 February, where the tech giant is expected to launch its Galaxy S7 and S7 Edge flagships. LG and Xiaomi are also expected to join the bandwagon in launching their respective flagships, G5 and Mi 5.
Let's take a look at major smartphone announcements expected to come in February 2016.
Samsung Galaxy S7 and S7 Edge
It is that time of the year when all eyes are set on the mysterious teasers shared by Samsung ahead of the grand launch of its new year's flagships. The South Korean tech giant has already confirmed that the Galaxy Unpacked 2016 event will kick off 21 February. The long-rumoured Galaxy S7 and S7 Edge will finally make their appearance at the show.
There have been several rumours about the upcoming smartphones such as a 5.1-inch flat display for Galaxy S7, a 5.5-inch dual-curved screen for Galaxy S7 Edge and both with the same QHD resolution. The new handsets are expected to have a 12MP primary camera, 5MP front camera, Exynos 8890 chipset/ Qualcomm's 2.2GHz Snapdragon 820 chipset, 4GB RAM and 64GB storage.
The handsets are also expected to have bigger batteries, but feature an identical design as the predeceasing models.
Read: Samsung Galaxy S7 and Galaxy S7 Edge photo leaked: No major change in rear design
LG G5
LG is more confident about its flagship now than ever. Despite the fear of Samsung stealing the limelight with its new Galaxy series, LG has sent out press invites for an event on 21 February. The company is going to launch G5 smartphone at the event.
As for the specifications, rumours have it that the handset will come with a 5.3-inch QHD screen and a ticker display, Qualcomm Snapdragon 820 processor, 3GB RAM, Adreno 530 GPU, 32GB storage with microSD card, 16MP dual camera setup on the back with dual LED flash and an 8MP front snapper.
Read: LG G5 release date, specifications roundup: Everything we know so far about the new flagship
Xiaomi Mi 5
Xiaomi has disrupted the premium smartphone market with its affordable range and plans to do it again. The company's long-overdue flagship upgrade, Mi 5, is finally expected to make its appearance around about the same time when Samsung and LG are launching their premium flagships. The Chinese smartphone giant is expected to launch the handset on 24 February.
In terms of specs, rumours indicate a 5.2-inch QHD screen, Qualcomm Snapdragon 820 chipset, 4GB RAM, 16MP primary camera, 8MP front snapper and a 3,600mAh battery. The Mi 5 smartphone will run on Android 6.0 Marshmallow and offer 16GB and 64GB storage options. Other features include, fingerprint scanner and USB Type-C port.
Read: Xiaomi Mi 5 release date, specifications: Device expected to be much superior to Mi4
HTC One M10
There are conflicting rumours about HTC making a grand appearance at the MWC 2016. Some reports suggested the Taiwanese tech giant will launch its 2016 flagship One M10 at the upcoming mobile show, while some predict a March-release.
As for the specifications, HTC One M10 is expected to feature a 5.1-inch QHD display, Qualcomm Snapdragon 820 SoC, 4GB RAM, 23MP primary camera and a 3,500mAh battery. The handset will be IP68 certified and offer 64GB and 128GB storage options with microSD card support.
Read: HTC One M10 (Perfume) release date, specifications: How will it stack up against One M9?
Sony Xperia C6
Sony will not miss the MWC event, but it will have a low-key appearance. The Japanese tech giant is expected to launch a mid-range Xperia X6 during MWC 2016. The device has already made a splash with its striking rumoured specs.
The Xperia C6 is expected to have a Full HD display, MediaTEk Helio P10 processor and ultra-slim bezels. Other features are expected to be revealed at launch later this month.
Read: Sony Xperia C6 release date, specifications: New device smaller than Xperia C5 Ultra?
Microsoft Lumia 650
Microsoft will be present at the MWC 2016 event with a smartphone to showcase. The rumoured "last Lumia" smartphone, Lumia 650, will be launched at the Barcelona's event this month. The handset mainly got its attention due to its premium design and for being the last of Lumia series before Microsoft starts using its Surface brand.
As for the specs, Lumia 650 will feature metal frame, 5-inch HD display, Snapdragon 210 quad-core SoC, Microsoft Edge browser, Word Flow keyboard and Windows 10 OS out-of-the-box. The handset is also expected to have an 8MP primary camera and a 5MP front snapper with 2,000mAh battery.
Read: Microsoft Lumia 650 press-shot surfaces online; key design elements revealed