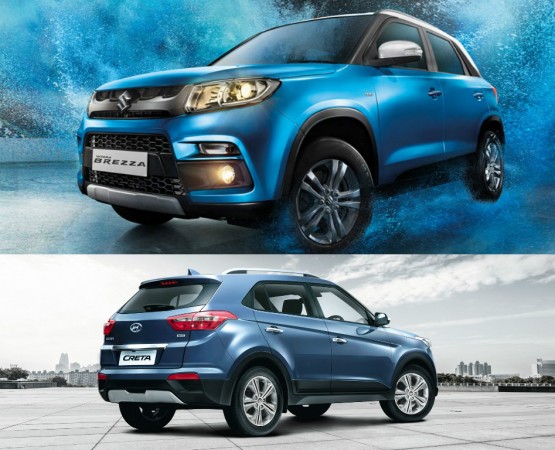 The utility vehicle industry is one of the robustly growing segment in India even after the ban on diesel-vehicle registration and demonetisation. The segment has recorded 32.04 per cent growth during the April-January — the highest among all the categories. Both new launches and the long-standing models have spiked the overall sale.
Also read: Maruti Suzuki Vitara Brezza: 45,000 customers yet to get delivery; waiting period starts at 6 months
In the first month of 2017, Maruti Suzuki's Vitara Brezza was at the first position with 8,932 unit sales. Elected as Indian Car of the Year (ICOTY) 2017, the Vitara Brezza is still not reached to all customers as per the demand. Maruti Suzuki is yet to deliver over 45,000 units of the compact SUV and waiting period now stands between six to eight months depending upon the choice of the variant.
The second best-selling model is the Hyundai Creta. The Korean carmaker's SUV found 7,918 takers in January. Through the Creta has lost top position to Vitara Brezza, it has improved sale when compared to the 6,589 units in January 2016.
Long-standing leader in the segment — Mahindra Bolero — is trailing behind at the moment and it is the third best-selling UV. Mahindra has sold 6,598 units of the Bolero. The recently launched Mahindra Bolero Plus version seems to have helped to maintain a good sale.
Yet another Maruti Suzuki model — the Ertiga — is the fourth best-seller with 5,198 units. The sale has seen a marginal decline of 502 units when compared to the 5,700 units in January 2016. Toyota Innova Crysta sealed the fifth position at 5013 units, making a comeback to top five when compared to January 2016.
Overall, 62,264 units of UVs were sold in January 2017 and posted a growth of 24.47 percent compared to 50,023 units in the same month last year according to ET Auto.