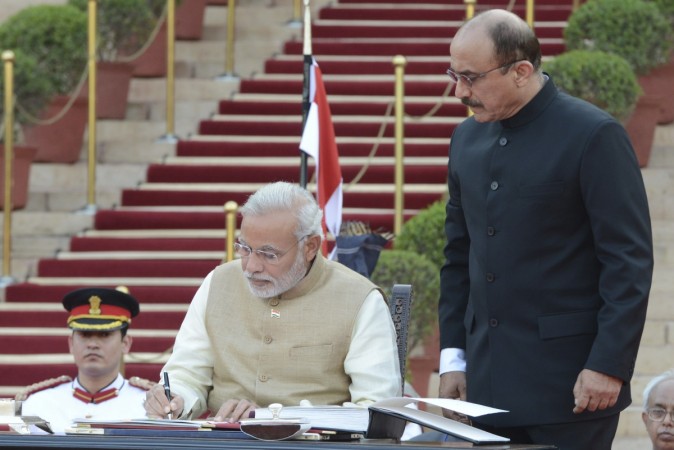 The central government cannot seem to make up its mind about appointments of officials. On Wednesday, the Appointments Committee of the Cabinet (ACC) cancelled the appointment of a senior official in the Prime Minister's Office (PMO) in less than a week after it had cleared his appointment.
The appointment of IAS officer Rajiv Nayan Choubey, who was posted as the additional secretary in the PMO, was called back.
"(ACC) has approved the cancellation of order of appointment (of Choubey)," the official communication from the ACC read according to The Economic Times.
The move comes just days after the ACC had issued an official statement on 13 June, approving Choubey's shift to the PMO from the power ministry.
Incidentally, while the ACC had held back appointments of several officials from the UPA regime a few days ago, Prime Minister Narendra Modi promoted Rajiv Topno, who was an important member of the UPA government as part of former Prime Minister Manmohan Singh's team, as his private secretary.
This comes as a refreshing departure from the government, which has so far been accused of trying to ensure no official who had served with the former government is posted in the government. The PMO had put appointment of private secretaries to several ministers on hold.
Meanwhile, the Modi government continues to face flak for its call to remove governors appointed by the UPA government.
According to sources quoted by the Hindustan Times, Choubey's appointment was cancelled given that he is to attain the rank of a secretary in the near future. There were speculations of Choubey himself taking over the Prime Minister's secretary, the post which has now been given to Topno.
Interestingly, Modi's connection with his newly-appointed private secretary goes back to the time of the Gujarat earthquake in 2011, when Topno was the district development officer in Kutch, according to HT. In 2011, Modi's government in Gujarat had issued a chargesheet against Topno for irregularities in allotting shops to the earthquake victims.