Since its advent in the late 2000s, smartphones have become an integral part of life, as it offers instant information be it traffic ahead, hail a cab for the airport, order food and more all in the hand. With so many use-cases, people have become too depended on it. But, it also comes with some disadvantages as well particularly for kids, wherein if they are not supervised, they tend to fall easy prey to predators, bullies and sometimes inadvertently come across age-inappropriate adult content.
So, it's prudent that parent has to be ever vigilant and monitor the activities of the children with access to phones, tablets and other mobile devices. To help them, there are several apps on Google Play store and Apple App Store, which offers control to elders have better control over what kids watch or play the game and what content they can access on the internet. But, there are several thousands of them and finding the right one is like looking for a needle in a haystack.
Fret not; we have got you covered. We have sifted through many apps and based on user ratings and number of downloads, we have found five best apps that we believe will serve you well in protecting your children from dark forces lurking in the deep web.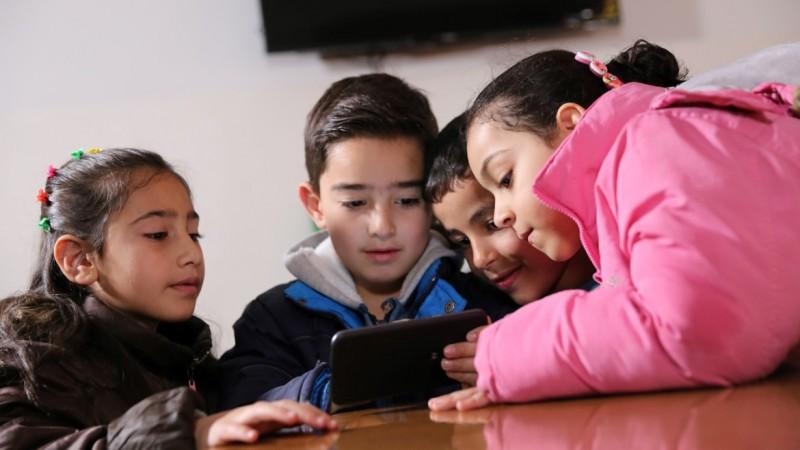 Here's the list of hand-picked top parental control iOS and Android apps you should try:
Norton Family parental control (by NortonMobile)

Salient features:
Parents can keep track child's location in real time.

The app allows parents who their kids can text and also monitor messages.

Parents can see what apps their kids have installed and control which ones they can use.

It lets the parent spot trends and emerging habits by reviewing a 30-day history of your child's online activity in the Android parent app or the Norton Family portal.

Parents can have an instant grant or block access privileges to all apps, browsers, games and more from the Norton Family portal when you need to enforce a break. Parents and kids can still connect to each other when the kid's device is in Lock mode.
ESET Parental Control (by ESET)

Salient features:
Parents can find the

kid's

location from anywhere via my.eset.com, or directly from their smartphone or tablet.

A parent can set maximum usage time for the given day or

prevent access to certain categories during school or

bedtime.

This is also compatible with smart wearable and parents can't

respond

to all notifications directly from their wrist.

Parents can enter

a child's

age, and categories such as gambling and pornography are blocked automatically.
[Note: For continued support, users have to enrol for subscription plan]
Safe Family-Parental Control (by McAfee LLC)

Salient features:
It helps parents track a cell phone and see their kids on a live map so that you know where your kids are at all times.

Parents can set a daily time limit for apps to help manage the amount of time your kid spends with specific applications.

Parents receive an automatic alert when your kid has arrived or left a known place (ex. school, park, or library) with the GPS phone tracker.

Also receive the kid's checked-in alert with the family locator, which lets you know that your kid has arrived safely.

Parents can view browsing

the history

of kid's app usage activity, location details, and system alert history.

App Blocker to keeps the kids from accessing apps in specific categories.
[Note: All features mentioned above are free for a 30-day trial period, but to continue the service, parents have to subscribe to monthly plan]
Kaspersky SafeKids: Parental Control & Family GPS (by Kaspersky Lab)

Salient features:
Free version:
Helps you manage your kids' Internet activities including blocking age inappropriate contents and apps, screen usage timer and more.
With Subscription:
Parents can set safe zones, track children location and also set up

an instant

alert

system

if the kids go out of pre-defined safe areas.

Track children posts on social media platforms.

It also helps parents monitor and

gets

reports on their child's web activity and device usage.
Qustodio Parental Control (by Qustodio LLC)

Salient features:
Free version:
Protect one child's device with all monitoring features.

Set device screen time limits.

Monitor web and search activity.

Block adult content.

Automatic daily activity reports.

Parent get access to Qustodio's online web-based dashboard and parents' app where elders can view activity and set rules.
With subscriptions:
Parents can view Qustodio on any other iOS, Windows, Mac, Android or Kindle device.

View all of your child's activity on this and other devices.

Set limits for games and apps.

Track and block calls.

Monitor SMS messages.

Report this device's location to your online dashboard.

Activate an SOS button that alerts family members.
Name

Publisher

Apple iOS compatibility

Android version compatibility

Norton Family parental control

NortonMobile (for Android) /Symantec (for Apple iOS)

Apple iOS 9.0 or later, compatible with iPhone, iPad and iPod Touch

Android 4.0.3 or later

Download: HERE

Download: HERE

ESET Parental Control

ESET

Not Available

Android 4.0 or later

Download: Not available

Download: HERE

Safe Family-Parental Control

McAfee LLC

Apple iOS 9.0 or later, compatible with iPhone, iPad and iPod Touch

Android 4.4 or later

Download: HERE

Download: HERE

Kaspersky SafeKids: Parental Control & Family GPS

Kaspersky Lab

Apple iOS 10.0 or later, compatible with iPhone, iPad and iPod Touch

Android 4.0 or later

Download: HERE

Download: HERE

Qustodio Parental Control

Qustodio LLC

Apple iOS 8.0 or later, compatible with iPhone, iPad and iPod Touch

Varies with the device

Download: HERE

Download: HERE