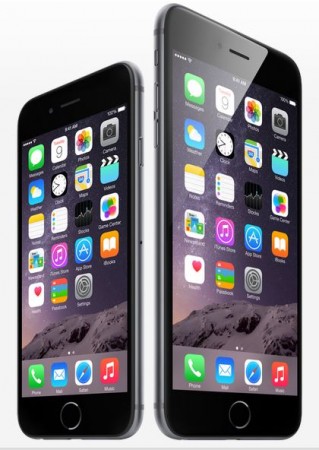 Apple's flagship iPhone 6 is selling like hotcakes. Strong sales of the handset in Q4 2014 helped the tech giant gain supreme control over the mobile industry, setting an all-time quarterly profit record. Apple has put in a lot of effort in making the handset better than its predecessors.
If you think you know everything your iPhone 6 can do, think again. You will be surprised to know that you were unaware of some interesting things that Apple iPhone 6 is capable of doing.
Share apps: Apple iPhone 6 allows you to share apps with as many as 6 different iPhones. In case of paid apps, users can still share apps without paying, provided all iPhones have the same credit card details.
Errors Rectified With a Shake: Apple iPhone 6 has simplified error rectification with a simple shake. Typos are common, but if the user simply shakes the device, iPhone 6 can rectify the error by editing the text. This function is also good for photo editing.
Hide Photos: Apple has this extremely useful function in the iPhone 6, which enhances privacy. Users can control which pictures can be allowed on the photo album when others are using the handset.
Retrieve Deleted Photos: There is no bigger regret than losing some important photos from your phone. Thanks to iPhone 6's new feature, users can retrieve accidentally-deleted photo within a certain amount of time. Deleted photos will be stored in a separate folder for a short period.
Text Messaging: iPhone 6 simplifies messaging with quick access no matter what you are doing on your phone. Users can reply to a text message without unlocking the phone and also pull down the notification and reply directly without you having to abandon the app you're currently using.
Mute Texts: Tired of getting advertisement messages or to avoid getting notified for messages from a certain person, simply opt for Do Not Disturb for that particular contact. This will not affect messages from other contacts and those from muted contacts will arrive without bothering you.
Ephemeral Messaging: This feature was brought to iPhone with the iOS 8 and it works great with iPhone 6. It allows users to share self-destructing audio and video messages, just like Snapchat. But, it works between Apple devices through iMessage.
Siri Improved: iPhone 6 allows users to activate Siri simply by saying "Hey Siri" to carry out simple tasks without reaching out for the phone. This can be helpful in situations when the iPhone is left on charge.
Scan Credit Card: Thanks to the Safari app in iPhone 6, users can do away with entering their card credentials. The app scans the credit card and saves the information to carry out purchases.
Location Sharing: Once again an iMessage exclusive feature, which allows users to share their current location with friends and help track them easily.
Last Known Location: This feature can be helpful in scase the iPhone is lost. It can track the last known location of the device just before the battery died.
Multitasking: iPhone 6's email system has a great use in multitasking as users can keep multiple windows open and allows switching between them with ease.