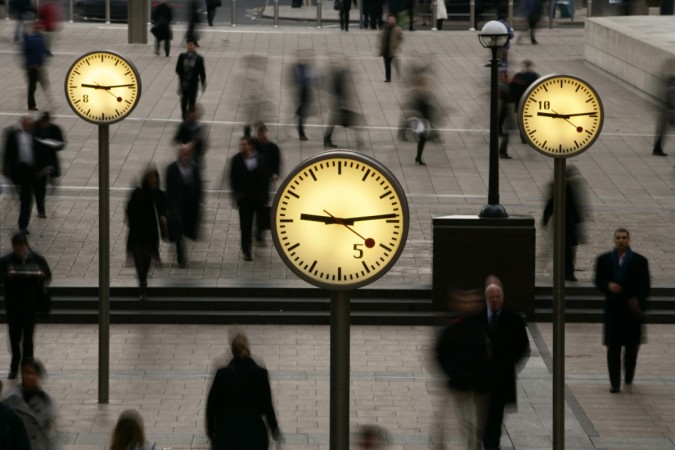 Ever gave your boss an excuse so outlandishly ridiculous to miss work that they laughed right at you? Well, you're not alone.
In "CareerBuilder Releases This Year's Most Unbelievable Excuses for Calling in Sick", 27% of employers believe that there is an increase in false excuses to take off from work among employees.
CareerBuilder's nation-wide annual survey conducted online by Harris Poll revealed that while almost half of the participants felt that the office's "Paid Time Off" programme allows them to use their time-off for whatever they like, 23% still felt obligated to make up an excuse for missing work.
While only 28% of the employees used the good old "I'm sick" to get out of work, which is less than the 32% from last year, 30% said outright that they were not in the mood to go in for work and 29% said that they wanted to relax. About 19% wanted to catch up on their sleep and 21% of them had to make it to a doctor's appointment. Bad weather resulted in 11% of the employees staying at home.
The online poll, from 11 August to 5 September, saw the participation of 3,103 workers and 2,203 hiring managers and human resource professionals. The survey gives an insight into some of the most bizarre excuses used by employees to bunk work.
According to the survey, the top 10 excuses used by employees to ditch work are:
Employee just put a casserole in the oven.
Employee's plastic surgery for enhancement purposes needed some "tweaking" to get it just right.
Employee was sitting in the bathroom and her feet and legs fell asleep. When she stood, up she fell and broke her ankle.
Employee had been at the casino all weekend and still had money left to play with on Monday morning.
Employee woke up in a good mood and didn't want to ruin it.
Employee had a "lucky night" and didn't know where he was.
Employee got stuck in the blood pressure machine at the grocery store and couldn't get out.
Employee had a gall stone they wanted to heal holistically.
Employee caught their uniform on fire by putting it in the microwave to dry.
Employee accidentally got on a plane.