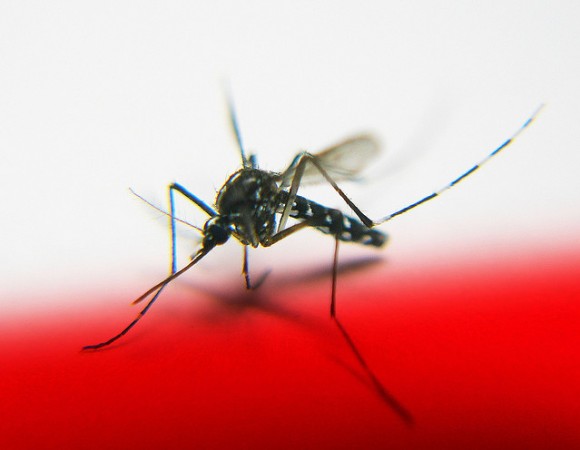 Leading hospitals in Delhi, instead of curing and rehabilitating its sick, seem to be breeding mosquitoes, which carry malaria, dengue, and other such deadly diseases, according to the findings made by a new inspection team from New Delhi Minicipal Council (NDMC).
A total of four hospitals have been found to contain mosquito breeding sites in their premisces. The All India Institute of Medical Sciences (AIIMS), which is believed to be one of the topmost hospitals in the capital city, is also one of them. The other three being Lady Hardinge Medical College, Ram Manohar Lohia (RML) and Safdarjung Hospital, according to The Times of India.
According to officals in the NDMC, the AIIMS has already been issued 22 notices this year, regarding their mosquito situation. They have also been issued a challan (fine) once, earlier this month.
Meanwhile, the Safdarjung Hospital was also issued a challan, this year, along with 18 notices by the NDMC. Even Lady Hardinge Medical College has been challaned ones, and 11 notices have been issued to them.
The NDMC conducts inspection of the hospitals in the city, all year long. According to the NDMC norms, if a hospital is found to be breaching NDMC's cleanliness protocol, they are issued a notice. If things do not improve on a second visit, they must be issued a challan.
"Due to intermittent rain over the past two weeks, there is stagnation of water in many areas," said a senior health official, from the Delhi government. "This has led to mosquito breeding and an increase in the number of dengue cases. Municipal corporations (North, South and East) have reported 16 cases of mosquito-borne diseases while there are no confirmed cases from the NDMC area."
Experts believe that all the hospitals need to take extra precaution, especially during the monsoon season, as this is the prime time for the breeding of mosquitoes, and that keeping stagnated water anywhere for too long may turn out to be quite fatal.
"The dengue virus is spread by Aedes Aegypti mosquitoes that breed in fresh water," said Dr PK Sharma, Medical Officer, NDMC. "Unused water coolers, utensils, overhead tanks and flower pots are main sources. It is not possible for any civic body to inspect all such spots across institutions, offices and households."
Sharma further urged the people to take the matter into their own hands, and help the civic bodies to prevent the breeding of mosquitoes.