David and Victoria Beckham completed their 18th anniversary on Tuesday, July 4.
Here are the top seven interesting things to know about this hot and stylish couple: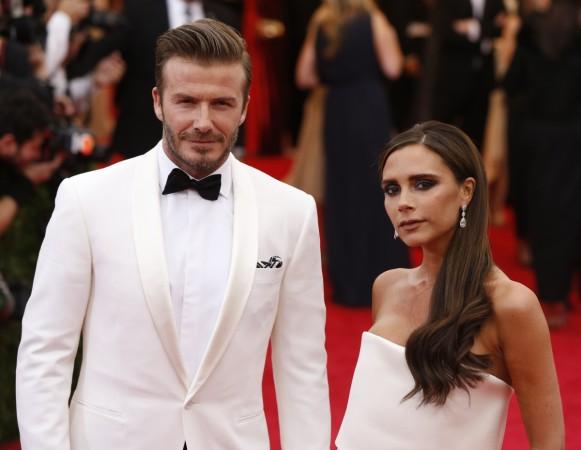 1. The star footballer is lovingly called "Golden Balls" by Victoria! No you dirty mind, it's not what you're thinking, it's because David got a golden career as a footballer.
2. The tattoos of this heavily inked sports star definitely grab everyone's attention. He got approximately 40 tattoos all over his body!
3. Apart from being an amazing sportsperson, Beckham has starred in many H&M Underwear ads and turned out to be a successful underwear model by fetching millions of views in just a week's time.
4. The three sons of Victoria and Beckham, Brooklyn, Romeo and Cruz, like fighting sports like karate and Taekwondo. They are learning it from a very learn age already in order to protect their little sister Harper if anyone messes with her.
5. Mr Golden Balls also has a heart of gold too, he has made news for donating his entire salary for the noble cause of charity while he played with the Paris Saint-Germain Football Club.
6. Beckham's sizzling wifey Victoria is nothing less, this lady too has many feathers in her hat. She was previously a part of the famous pop girls' band The Spice Girls, she turned into a successful fashion designer in 2008 and even featured in numerous fashion shows including the popular New York Fashion Week. She is also a businesswoman who was recognised as one of the top 100 most influential women in the UK in 2013.
7. As an elementary school student, Beckham's favourite class was art and he loves drawing cartoons and would opt to be an artist in case he didn't have an awesome career in football.