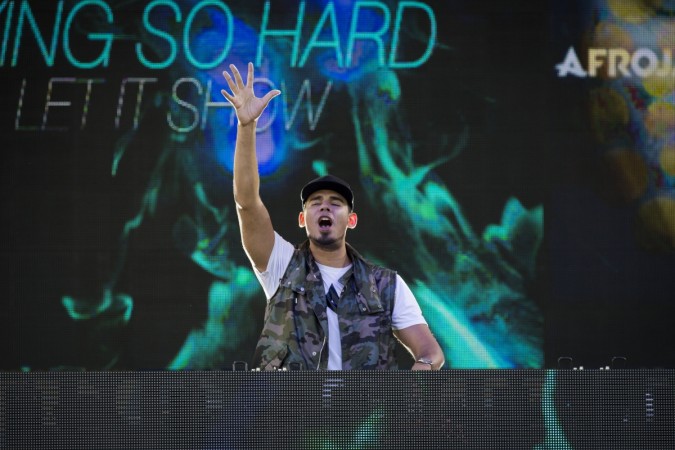 We all like to let our hair down and party hard from time to time. But what is a party without music to dance to? With releases from the likes of Drake, Rihanna, Majoy Lazer and The Chainsmoker, the year 2016 has given us some really peppy and groovy numbers to dance to. In this list, we will take a look at some of the best party anthems released in 2016 so far.
So, what are we waiting for? Let us get this party started.
"This One's For You" by David Guetta featuring Zara Larsson
The official song for UEFA Euro 2016 sees David Guetta collaborating with Swedish RnB singer Zara Larsson. It is an out-and-out dance number that fits perfectly with the adrenaline rush and craze associated with the tournament.
"Melody" by Dimitri Vegas, Like Mike and Steve Aoki vs Ummet Ozcan
"Melody" is another song featured in the Euro 2016 anthems list. The song is the official theme for the Belgian national football team. It is a thumping EDM number that can get your foot tapping in no time.
"Don't Let Me Down" by The Chainsmokers featuring Daya
American house music duo The Chainsmokers has released three successful singles this year. "Don't Let Me Down" is the most well-known of the three. The track dwells in the dance music space while taking influences from trap music and RnB. It features vocal contribution by pop singer Daya.
"Hollywood" by Afrojack and Harwell
When two DJs, renowned for moving masses with their music, come together, sparks are bound to fly with the music they create. "Hollywood" is gives out that very vibe.
"I Took A Pill In Ibiza (Seeb remix) by Mike Posner
The original song by Posner features in the downtempo space. But this remix takes the party to a whole new level with its uptempo dancey rhythm.
"Light It Up (remix) " by Major Lazer featuring Nyla and Fuse ODG
This song takes influences from dance pop and electro-pop while keeping its EDM roots intact. Upon its release, it grabbed the second spot on the UK Dance Music chart.
"This Is What You Came For" by Calvin Harris featuring Rihanna
Calvin Harris is a household name when it comes to dance music. This track sees Rihanna doing something that she has never done before, that is, sing an EDM number.