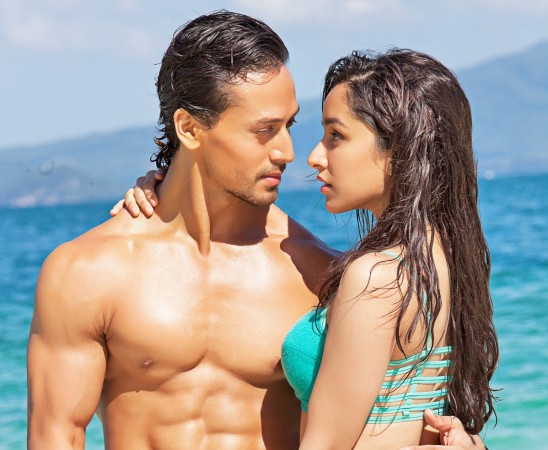 The history of Bollywood has shown the industry has changed with time. But there are two things that have remained constant, film music and romance. Since the concept of film songs started in Bollywood, almost every Bollywood film has contained at least one romantic number. The trend continues this year with some really romantic songs. Let us take a look at some of the best romantic tracks of 2016 seen in Bollywood so far.
"Pashmina" from "Fitoor"
As a composer, Amit Trivedi has worked wonders for Hindi film music. This song is one of them. "Pashmina" is special because it weaves a visual story through its lyrics. And the music arrangement accompanying it acts as the soundtrack to that very story.
Composer: Amit Trivedi
Singer: Amit Trivedi
"Bolna" from "Kapoor & Sons"
A few seconds into this song and you know it is going to give you a blissful yet emotional ride. It has a folk-ish vibe that we do not see very often in Bollywood. The lyrics make it even more endearing.
Composer: Tanishk Bagchi
Singers: Arijit Singh and Asees Kaur
"Ikk Kudi" from "Udta Punjab"
Another song composed by Trivedi, "Ikk Kudi" tells its story from the point of view of a boy as he falls for a girl who aspires to be a hockey player. This song has two versions — one sung by Diljit Dosanjh and the other by Shahid Mallya.
Composer: Amit Trivedi
Singer: Diljit Dosanjh/Shahid Mallya
"Tere Bin" from Wazir
The combination of Sonu Nigam and Shreya Ghosal can create magic. And this song is magical. It is an acoustic guitar and piano-based ballad that shows us that Nigam and Ghosal are still in their best singing days.
Composer: Shantanu Moitra
Singers: Sonu Nigam and Shreya Ghosal
"Soch Na Sake" from "Airlift"
"Soch Na Sake" delivers romance in abundance along with a tinge of sadness. The fact that three singers with very different skill sets sing this song makes it even more special.
Composer: Amaal Malik
Singers: Arijit Singh, Tulsi Kumar and Amaal Malik
"Rootha Kyun" from "1920 London"
This song shines in an otherwise mediocre soundtrack. "Rootha Kyun" proves a veteran and a newcomer can create a beautiful chemistry with their voices.
Composer: Sharib Sabri and Toshi Sabri
Singers: Mohit Chauhan and Payal Dev
"Sab Tera" from "Baaghi"
"Sab Tera" can give you the classic Bollywood feel of two lovers singing songs and running around trees and lush valleys while finding solace in each other. It also shows that Shraddha Kapoor can sing.
Composer: Amaal Malik
Singers: Armaan Malik and Shraddha Kapoor